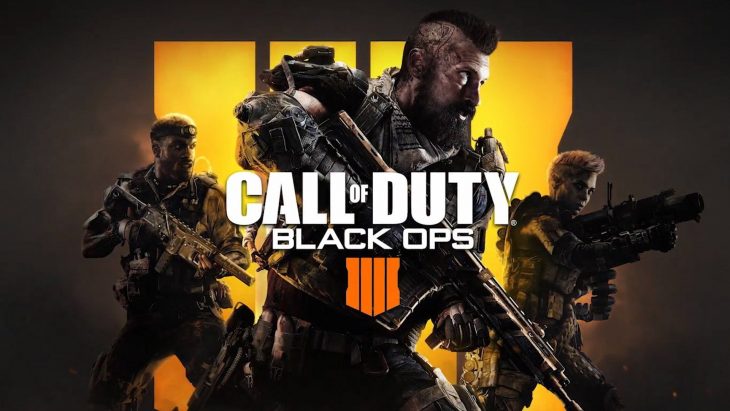 Call of Duty: Black Ops 4 will release next week on October 12, 2018. The game is a sidestep compared to previous releases in the series, and will release for PC, Playstation 4, and Xbox One.
While Call of Duty: Black Ops 4 contains a brand new mode, Blackout, which brings the battle royale genre to the franchise, it's missing a campaign. The story for the game was removed after the developers, Treyarch, realised that they didn't have the time to create the final product they envisions, and so decided to perfect the multiplayer modes in the current release.
Blackout is a battle royale game mode with the Call of Duty twist. Players will be dropped from helicopters across a number of different maps, each smaller than that of Fortnite, and left to fight until the last man standing. Weapons, equipment, and health packs litter the map, but so too do perks, equippable abilities that provide an advantage to the player in any one of a huge number of ways, from enhanced hearing to improved jumping of melee strength.
The core multiplayer experience that Call of Duty fans crave can still be found in Black Ops 4. A roster of 10 Specialists have been created, each with their own perks and abilities, for players to choose from in each match. Players will be able to take these Specialists into any game mode, including the classics of Team Deathmatch and Elimination.
Finally, the third pillar of Call of Duty: Black Ops 4's gameplay is Zombies Mode. This game mode has been greatly built upon to offer a huge swathe of content for any player willing to explore and try to survive long enough. The core aspects of the mode remain unchanged, but the story looks to explain where the zombies come from, and possibly even bleed into the ongoing story of the Blackout mode.
Consumers are able to pre-order Call of Duty: Black Ops 4 for £49.99 for the Standard Edition. This contains the base game and some pre-order bonuses with specific retailers. The Specialist Edition can be pre-ordered for £59.99, and includes the base game, a rare Specialist Outfit, a Gesture, 1100 Call of Duty Points, an Emblem, an exclusive Calling Card, and a Sticker, all exclusive to the Specialist Edition.
Two more exclusive editions are available. The Pro Edition is available for pre-order at £99.99, and includes the base game, 1100 Call of Duty Points, a POP Socket, 3 Collectible Art Cards, 10 Specialist Patches (one for each Specialist at launch), a Steelbook Case, and the Black Ops Pass. The Black Ops Pass grants a day one bonus to the zombies game mode, bringing with it 4 new Zombies maps, 12 multiplayer maps, and 4 exclusive Blackout characters.
Finally players are also able to pre-order the Mystery Box Edition for £179.99. This edition includes the base game, a Mystery Box collectors case for the game that resembles those found in Zombies mode, 3 Lithographs, 10 Specialist Patches, issue 1 of the Call of Duty Zombies Dark Horse Comic, Figpins, a 1,000 piece Puzzle themed after the Zombies mode, a POP Socket, a Steelbook Case, and the Black Ops Pass.