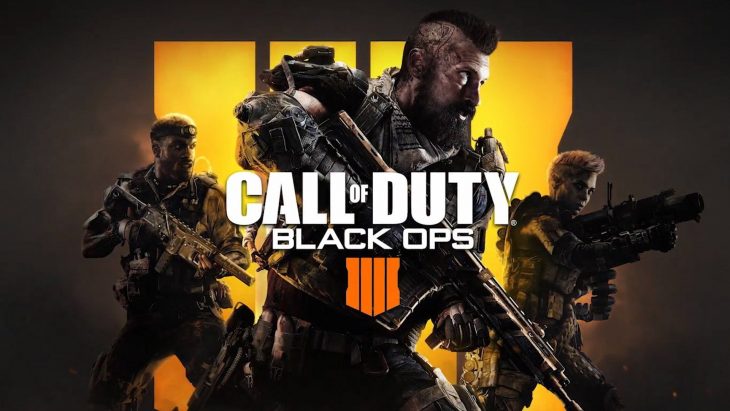 Activision has reported that Call of Duty: Black Ops 4 has seen the most digital sales on day one of launch in the company's history.
The previous record for day one digital sales for an Activision title was set by Call of Duty: WW2 in 2017. Call of Duty: Black Ops 4 sold so well digitally that it has set a new record for full game purchases on day one in the PlayStation Store. The game has also become the best-selling Activision game on Xbox in terms of day one global sales. Finally digital sales for PC more than doubled compared to the launch of Call of Duty: WW2, thanks in part to it being the first game in the series to launch on Blizzard's Battle.net.
Executive Vice President for Call of Duty, Rob Kostich, told press that the community response to Call of Duty: Black Ops 4 has been astounding. The digital sales alone have blown the company away. The company are excited and happy to see the community enjoying themselves so much across each game mode, multiplayer, Blackout, and Zombies.
Call of Duty: Black Ops 4 is one of the few games in the series to release in mid-October instead of early November. Usually Activision position the game to make the most of the Holiday season in terms of sales, but this year with so many big releases focusing on that season the game's release was brought forward.
Not only is this year's Call of Duty out early but it's different in that there is no single-player campaign. A core part of every Call of Duty game has been the single-player experience, but in Black Ops 4 players only have the option to take part in the multiplayer modes. A portion of players invested in Call of Duty games for the campaign mode, but the Zombies and multiplayer modes have always been what has kept fans playing.
This year Call of Duty: Black Ops 4 brings battle royale to the franchise for the first time ever, in Blackout mode. The game mode follows the same battle royale formula as Fortnite, boasting multiple maps and many areas to explore. This is the first time that a hardcore shooter has allowed fans to play battle royale in this way, and the fan response has been incredibly positive. Analysts expect the game to continue to sell well for the next few weeks in the lead up to the holiday season and beyond.