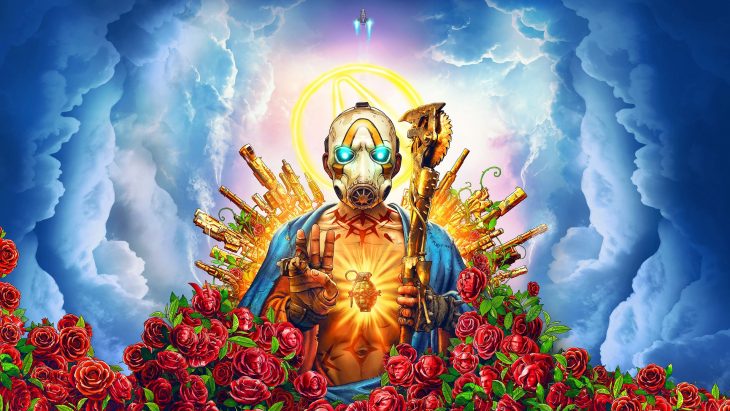 Gearbox Software has announced that Borderlands 3 has gone gold. This means that development on the game is officially complete over a month before the launch date of September 13, 2019.
Confirmation of Borderlands 3 going gold came from the official Gearbox Software Twitter account yesterday. In their Tweet they thanked everyone who had worked hard to get the game to where it is today, and said that they were looking forward to the game's launch date of the 13th of September.

When a game goes gold it means that development has been completed, and the code is being distributed for manufacture onto discs, or sold through digital sales platforms. Any development work that is done on Borderlands 3 between now and the game's launch will come in the form of a day one patch. This patch will fix any bugs the developers find in the next month or so, and should make the final product even more enjoyable.
The Borderlands series is well-known for DLC expansions. Gearbox Software has launched dozens of add-ons for each game over the years, with the most recent coming this year for Borderlands 2. This latest DLC for Borderlands 2 sets up the game's story for Borderlands 3 in a much more satisfying manner than the end of the game previously did.
With DLC being such a focus of the Borderlands series, it's likely that Gearbox Software already has plans for some for Borderlands 3. With the game going gold, development on this DLC can now begin, or moved along at a faster pace. New DLC may even be created because the development of Borderlands 3 has finished so early, but only time will tell what form this DLC could take.
In Borderlands 3 players take on the role of one of four new Vault Hunters. They must fight against the Calypso Twins who have heard of new Vaults beyond Pandora, and travel throughout the system in their fight against them.
As a loot-based shooter, players will be constantly finding new weapons and gear in Borderlands 3. The options for weapon combinations are potentially limitless, and provide all manner of effects, from acid rounds, to a gun that screams every time it's shot.
RPG elements tie into each character, allowing players to totally customise each protagonist to suit the way they play, and create a unique variant of that character, built around their favourite weapons.