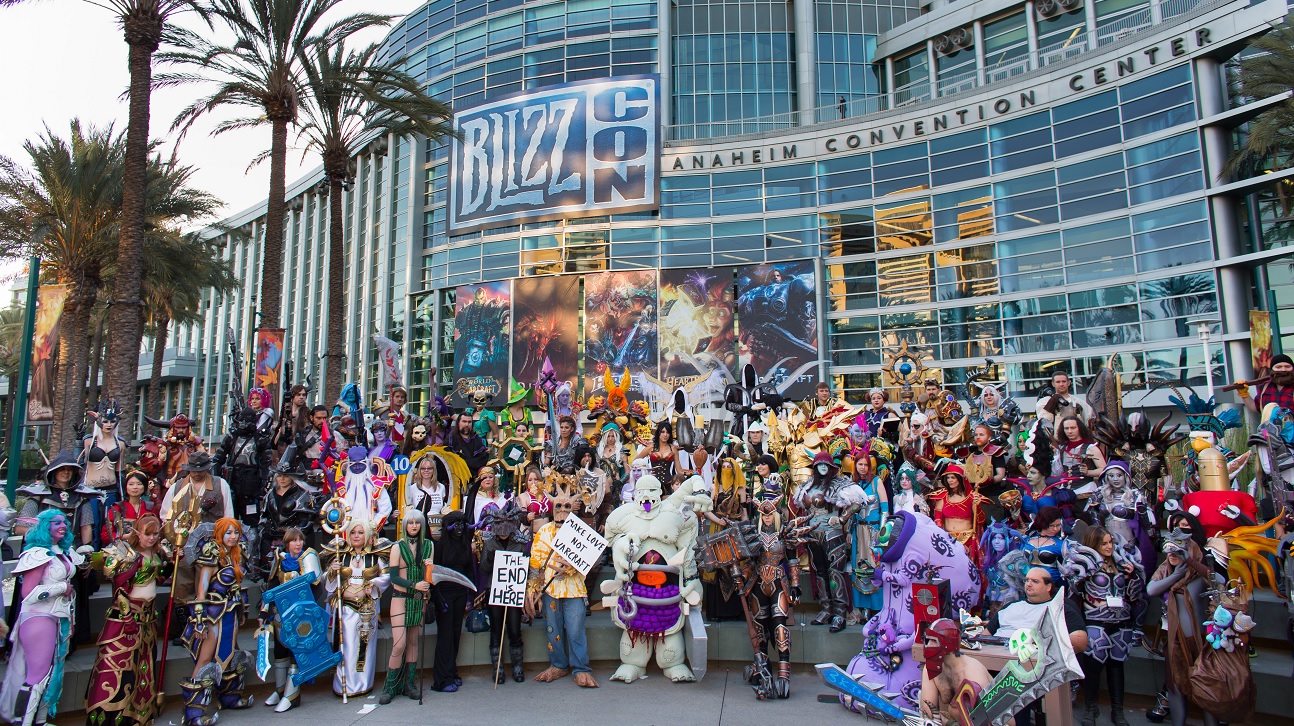 Blizzard Entertainment has released the information on its upcoming BlizzCon 2016, the annual two day convention that celebrates all of their famous franchises such as WarCraft and StarCraft.
Promising to be an 'epic celebration' of all things Blizzard, BlizzCon 2016 will be the tenth annual outing of the firm's convention. This year's event will also commemorate the 25th anniversary of Blizzard itself.
BlizzCon 2016 is set to be held on the 4th and 5th of November at the Anaheim Convention Centre in Anaheim, Los Angeles. Tickets to the event must be purchased on either the 20th or 23rd of April. The first set will go on sale from 7pm Pacific Time on the 20th (2am GMT on the 21st), while the second allocation will launch at 10am PT on the 23rd (5pm GMT on the same day.) Tickets will cost $200.

In addition to the standard convention tickets, Blizzard will offer a limited set of special tickets with exclusive rewards. For $750, purchasers will get to attend a dinner event which will be held before the BlizzCon convention on 3rd November. The dinner shall be in celebration of the Children's Hospital of Orange County. The ticket fee will be charitably donated to the hospital.
Blizzard is offering another tier of tickets, which they call the BlizzCon Virtual Ticket. This will allow purchasers to experience the events and activities of BlizzCon from their own homes, presumably through internet streaming. Pricing and availability information for Virtual Tickets have not been revealed as of yet.
The events of BlizzCon 2016 will include demonstrations and activities based on Blizzards famous titles, which include the WarCraft and StarCraft franchises. Convention attendees will also get to watch the Global Finals of Blizzard's eSports leagues—including Starcraft II, Hearthstone, Heroes of the Storm, World of Warcraft. Contents, merchandise stalls and more will also be at BlizzCon.
More information can be viewed at the BlizzCon website.
Related Topics:
Blizzard Entertainment
,
BlizzCon
---