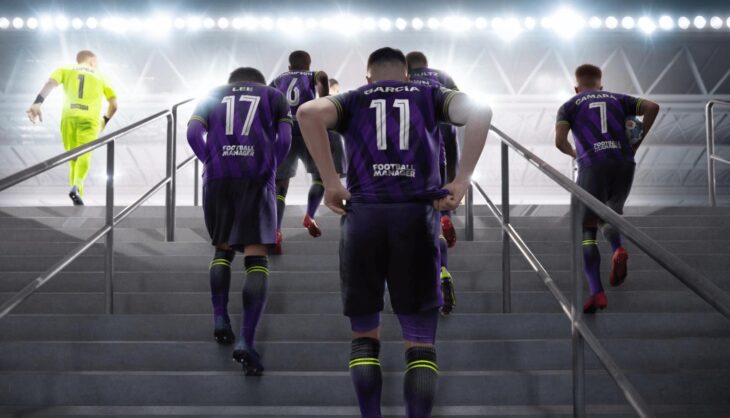 In the UK, the number of games downloaded over the Black Friday period was up by 50 percent year-on-year according to the latest GSD data.
This is a welcome difference compared to the state of the physical sales for the period in the UK, which were down by 20 percent this year. Combined, 1.85 million games were sold over the Black Friday period, which is a tiny drop of just 1.5 percent year-on-year in total.
Black Friday was definitely a major contributor to the increase in game sales this year. However, Football Manager 2021 managed to make a big splash individually. It was the best-selling digital game of the week in the UK. Combined sales for the game, from Sports Interactive and Sega, were up by 2.5 percent year-on-year with the previous game in the series.
Outside of this surprise performance, the chart is as regular as should be expected. Call of Duty: Black Ops Cold War is in second, with sales down by 58 percent week-on-week. FIFA 21 comes in third place, though sales here are up 31.5 percent week-on-week thanks to seasonal discounts.
Grand Theft Auto 5 has re-entered the top five in the UK digital chart in fourth place thanks to a 64 percent increase to sales week-on-week. A new heist for the game has been announced, so it's no surprise that the game is seeing some action now.
Sales for Assassin's Creed Valhalla fell by 44 percent week-on-week, landing it in fifth. The game wasn't discounted over Black Friday, so it struggled to keep up with the competition that did see some promotional pricing. However, Assassin's Creed Odyssey is in seventh thanks to an increase in sales of 184 percent week-on-week. The game is still heavily discounted on the PlayStation Store, which may be a contributing factor. Assassin's Creed Origins also saw an increase in sales, up by 192 percent week-on-week, which is also most likely down to promotional pricing.
Rainbow Six Siege rose to ninth in the chart, with sales up by 130 percent. This is probably due to the new expansion, Operation Neon Dawn, gaining traction. Star Wars Squadrons is in eleventh, with sales up by 31 percent, Borderlands 3 is in thirteenth, with sales up by 165 percent, Red Dead Redemption 2's sales are up by 136 percent, Crash Team Racing: Nitro Fueled's sales are up by 105 percent, and Spyro Reignited Trilogy's sales are up by 177 percent.
The Digital chart is one week behind at the time of writing, so there's still two weeks to go until Cyberpunk 2077 comes along to change it all. Next week should show a number of other smaller new releases rise to prominence though.
The top ten best-selling digital games in the UK for the week ending November 28, 2020 were as follows.