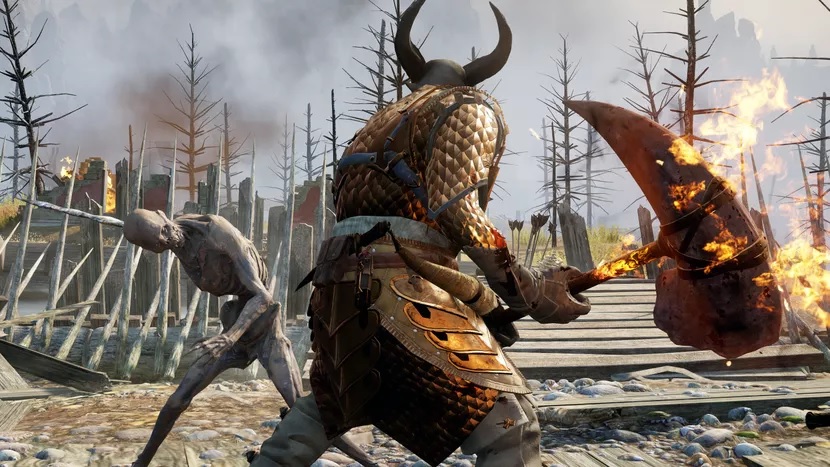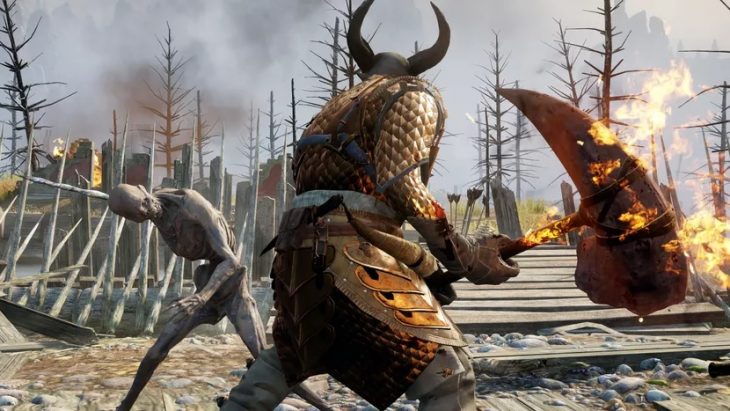 As part of their November development blog post Bioware, the studio behind the Mass Effect franchise and upcoming MMO Anthem, teased an announcement related to their popular fantasy RPG series Dragon Age.
Bioware are best-known currently for their upcoming title Anthem, an MMO that looks to seamlessly blend their unique brand of storytelling with gameplay similar to that of Destiny 2 and World of Warcraft. However, a core part of the developer's fanbase was attracted by the Dragon Age series, a fantasy RPG trilogy that brings Bioware's storytelling to a familiar yet entirely new setting.
While the company's last title, Mass Effect Andromeda, was well-received by the core fanbase it was given mixed reviews across the industry. Today it's still a point of contention between those who played it as their first Mass Effect title, and those who played it as through fourth.
Earlier this year it was hinted that Bioware were working on a new Dragon Age title, something fans have been keen to see for a long time. However, no promises over whether a new game would ever release, or was indeed in development with a release in mind, were ever made.
Yesterday however, all of that changed. In their development blog post covering the work Bioware has been doing on Anthem lately, a reference to the company's work on Dragon Age was made. Furthermore, the blog post went on to talk about how important the franchise is to Bioware, and how excited they are to continue its legacy.
This statement surely indicates that Bioware is planning to release a new Dragon Age title. Many fans believe so, but as of yet no confirmation has been made either way. What has been said is that Bioware will be revealing more on the Dragon Age side of things over the coming month.
The blog post points out that Bioware won't be telling fans where to look for hints about the new Dragon Age installment. This could mean that they're planning to release images or article surreptitiously for fans to find unexpectedly through social media, or in press packages. Dragon Age is a beloved series with a dedicated fanbase, and if anyone is going to find hidden hint about a new game it's them.