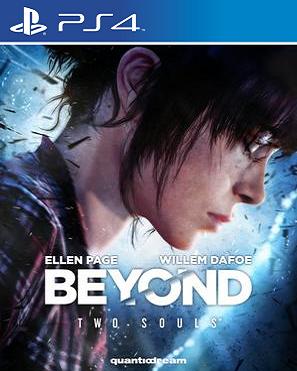 French developer Quantic Dream's Beyond: Two Souls will be released on 26th November in Europe, an announcement on the Playstation blog says.
Beyond: Two Souls was an interactive drama storytelling game, in a similar vein to Heavy Rain, and first released on PS3 in 2013. The game featured the protagonist Jodie, who was portrayed by the actress Ellen Page, as well as a character portrayed by Willem Dafoe.
The new PS4 edition will include enhanced 1080p graphics, with cutting edge bloom, motion blur, depth of field, and light effects. Decisions that can be made throughout the game's story will be highlighted at the end of each scene, and the game can be played through in chronological order as opposed to the original's nonlinear story.
Certain sections of the game will be made more challenging—such as fight scenes—and the remaster will come complete with the Enhanced Experiments DLC.
It was announced in June 2015 that Beyond: Two Souls and Heavy Rain would be remastered and re-released on PS4. The Heavy Rain remaster will be released on 2nd March 2016. Both games will be purchasable either separately or as a bundle.
Beyond: Two Souls will cost £24.99 on the PS4 digital store, wholesale pre-orders are available at selected wholesalers and distributors.
Related Topics:
Beyond: Two Souls
,
Sony
---