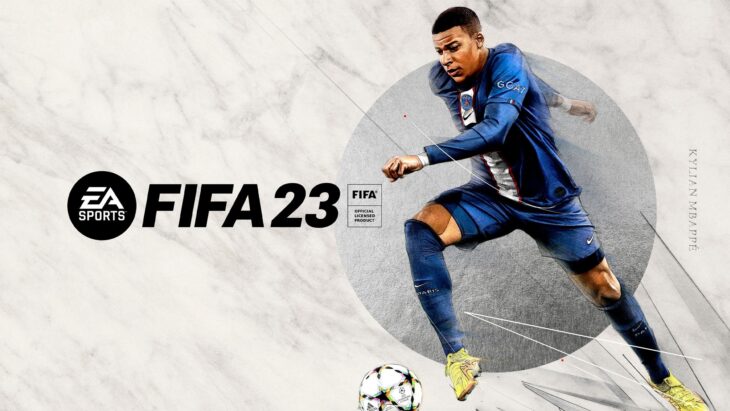 December was a good month for physical sales, with over 3.5 million games purchased compared to 2.85 digital downloads, however, overall sales were still down 8% from 2021. In total, 6.4 million games were sold in the U.K., bringing an end to what was a decent year for sales, with hopes that 2023 will build off the end-of-year momentum.
No games released in December cracked the top ten for the month, which is not surprising given the Triple-A releases from November and October. FIFA 23 managed to take the top spot, though it was closely followed by Call of Duty: Modern Warfare 2. PlayStation exclusive God of War: Ragnarok is number 3, and it likely cannibalized Modern Warfare 2's sales on PlayStation 4 and 5. The latest Call of Duty sold 54% of its total on PlayStation consoles, compared to 46% on Xbox, despite the larger install base on PlayStation.
Pokémon Violet and Scarlet would have ended the month in the third spot if sales were combined, but as they are separate, the trend of Violet, in 5th, outselling Scarlet, in 9th, continues and the gap between the two games only grew over December. Two other Nintendo Switch exclusives earned spots in the top ten, reflecting the console's strong end-of-year performance, Mario Kart 8 and Switch Sports were in 7th and 8th respectively. Sonic Frontiers made it in at number 10, with sales mostly coming on the Switch.
New titles disappointed, with the best performance coming from EA's Need for Speed Unbound at number 14, The Calisto Protocol at 16th, and Crisis Core: Final Fantasy VII Reunion at the bottom of the chart, in 20th, just below Gotham Knights.
Console sales were up 24% from November, which is good news, even if year-to-year sales were down 17%. Nintendo Switch finished the month as the top-selling console, ending strong during a year in which it was consistently ranking third behind the PlayStation 5 and Xbox Series X. Total Switch sales were down compared to last year, and while PlayStation 5 gained from last December, it still finished in second.
Controllers, led by the PlayStation 5 DualShock, led the way for accessories once again, with over 1.85 million sold during the month. That's a 44% increase from November, but again, as with games and consoles, down from December 2021 by 11%.
1. FIFA 23
2. Call of Duty: Modern Warfare 2
3. God of War Ragnarok
4. Grand Theft Auto 5
5. Pokémon Violet*
6. LEGO Star Wars: The Skywalker Saga
7. Mario Kart 8: Deluxe*
8. Nintendo Switch Sports*
9. Pokémon Violet*
10. Sonic Frontiers
11. Red Dead Redemption 2
12. Elden Ring
13. Just Dance 2023
14. Need for Speed Unbound
15. NBA 2K23
16. The Callisto Protocol*
17. Minecraft: Switch Edition*
18. Animal Crossing: New Horizons*
19. Gotham Knights
20. Crisis Core: Final Fantasy VII Reunion