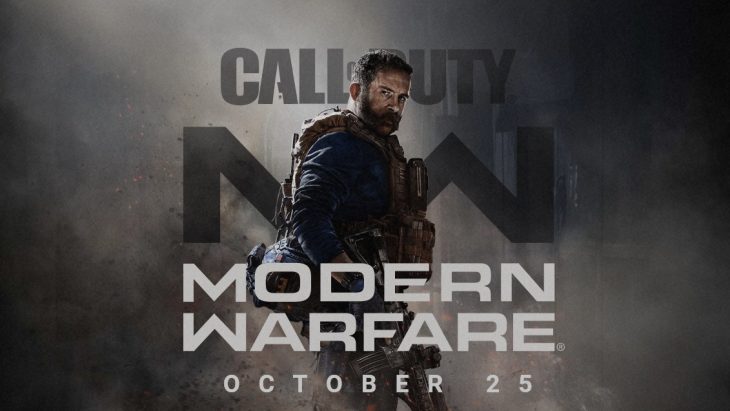 The NPD Group has reported that not only was Call of Duty: Modern Warfare the best selling game in the US for October, it has become the best selling game of 2019 so far.
Mat Piscatella, VG Industry Analyst for NPD, mentioned that this is the twelfth consecutive year that a Call of Duty title has been the best selling game of its release month. He went on to point out that Call of Duty remains the best selling series in the US, since NPD began recording game sales.
Obsidian Entertainment's The Outer World made it to second place for its launch month, and Luigi's Mansion 3 took third, though the latter launched on the last day of October. It's also worth taking into account that Luigi's Mansion 3 made it to third with no digital sales influencing its position, meaning it probably should have charted higher. Piscatella added that Luigi's Mansion 3 set a new launch month record for the franchise.
Leading on from Luigi's Mansion 3's success, the Nintendo Switch was the best selling hardware in the US for October. It's thought that the launch of this new title helped sales, but even so the console is now the best selling of the year-to-date.
Year-on-year, US hardware spending was down by 41 percent in October, generating $182 million in revenue. Within this data, the Nintendo Switch was the only console to see month-on-month sales growth, in addition to year-to-date growth.
Tom Clancy's Ghost Recon: Breakpoint only reached sixth place for its launch month, and WWE 2K20 had to settle for seventh, though given the game's abysmal state at launch even this is impressive. Ring Fit Adventure entered the chart in tenth place for its launch month, which again is based solely on physical sales, and considering that this is a fitness title with new peripherals, it's still sold quite well.
Total spending on video game hardware, software, accessories, and game cards for October 2019 stands at $1.03 billion in the US. However, this doesn't come close to beating October 2018's spending, which was the best October in a decade at $1.57 billion. Still, October 2019 has become the second best month for video game spending in the US of the decade.
The decline in software sales in the US is of particular note for October 2019, showing a sharp drop of 37 percent year-on-year. Piscatella showed that this can be attributed to a few triple A releases, such as Modern Warfare, launching two weeks later than usual. On the other hand, the rise of digital spending among consumers is also having a visible impact.
The top twenty best selling games in the US for October 2019 were as follows.