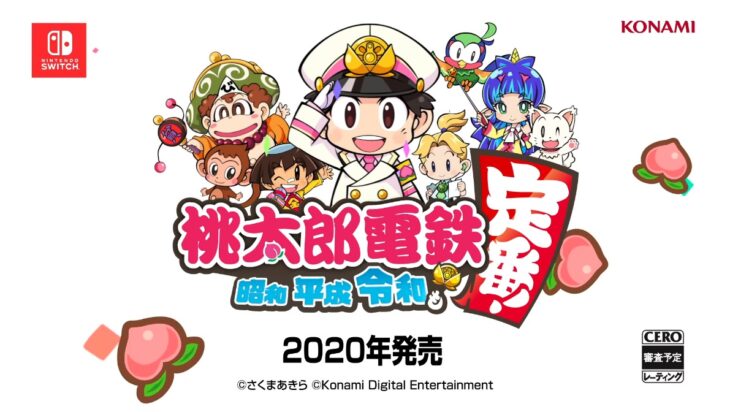 Once again Japan's weekly sales chart looks completely different to those in other regions around the world. As you should expect though, the Nintendo Switch has dominated sales for yet another week.
Momotaro Dentetsu: Showa, Heisei, Reiwa mo Teiban! has seen another week as the best selling game in the region. The Switch release comfortably sold more than double the number of copies of the second best selling game in the chart, Hyrule Warriors: Age of Calamity.
The musou-style Zelda game has maintained its position in the chart this week, though outside of Japan its popularity is waning.
Ring Fit Adventure creeps up to third from fourth last week. Fitness is becoming even more important in the lead up to Christmas. Switch users want to play games and keep fit at the same time, and this game provides the perfect combination of the two.
Animal Crossing: New Horizons has dropped to fourth this week by one place. We've only just seen the announcement of yet another holiday update for the game. As a result sales for it could see an increase in next week's chart.
Pikmin 3 Deluxe has risen two places to fifth this week. The game is proving to have a much slower sales burn compared to other remakes, with sales slowly ticking along instead of bursting out all at once during the launch weekend.
Taiko no Tatsujin: Rhythmic Adventure Pack is in sixth place, a new entry to the chart, and Call of Duty: Black Ops Cold War is in seventh, down one place this week. The latest Call of Duty title is still the only non-Switch game in the chart.
Mario Kart 8 Deluxe is a non-mover in eighth, and Fortnite: The Last Laugh Bundle comes in at ninth as a new entry. The bundle packages together in-game currency and elusive cosmetics for the popular battle royale title.
Finally, in tenth we have Pokemon Sword and Shield + Expansion Pass. This entry hasn't moved since last week, showing the popularity of Pokemon is still fairly strong.
The top ten best-selling games in Japan for the week ending November 29, 2020 were as follows.
Last
Week
This
Week
Title
1.
1.
Momotaro Dentetsu: Showa, Heisei, Reiwa mo Teiban! (Switch)
2.
2.
Hyrule Warriors: Age of Calamity (Switch)
4.
3.
Ring Fit Adventure (Switch)
3.
4.
Animal Crossing: New Horizons (Switch)
7.
5.
Pikmin 3 Deluxe (Switch)
New Entry.
6.
Taiko no Tatsujin: Rhythmic Adventure Pack (Switch)
6.
7.
Call of Duty: Black Ops Cold War (PS4)
8.
8.
Mario Kart 8 Deluxe (Switch)
5.
9.
Fortnite: The Last Laugh Bundle (Switch)
10.
10.
Pokemon Sword and Shield + Expansion Pass (Switch)