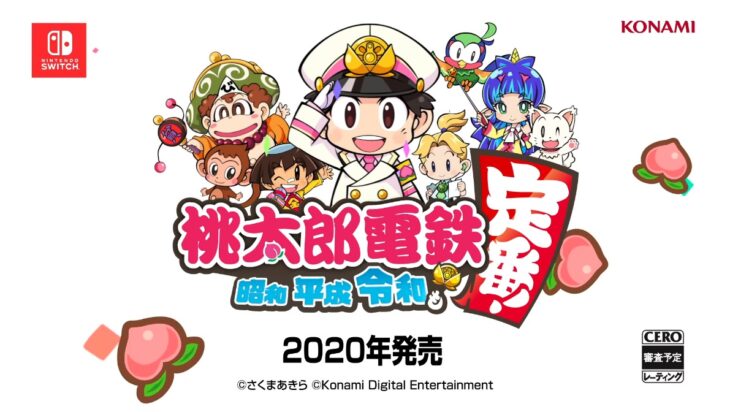 With nothing else coming close to being as popular, Momotaro Dentetsu: Showa, Heisei, Reiwa mo Teiban! tops the Japanese game sales chart once again this week, reports Famitsu.
Animal Crossing: New Horizons is in second place once again. The game keeps getting regular updates, leading to small surges in players and new purchases. However, it seems to also have become a staple Switch release, which is why it's still selling so well.
Ring Fit Adventure is up one place in third this week. With new strains of coronavirus threatening to cause new waves of the pandemic, more and more people are sticking to indoor entertainment and fitness options. This title is one of the best available.
Mario Kart 8 Deluxe dips one place to fourth this week. This is probably due to the sheer popularity of Ring Fit Adventure right now, rather than a drop in Switch hardware sales, which this game is almost always packaged with.
Super Smash Bros. Ultimate remains in fifth place this week. The game is still very popular thanks to the reveal of Sephiroth as a new fighter. With at least two more fighters on the way, the game isn't likely to drop out of the chart any time soon.
Clubhouse Games: 51 Worldwide Classics saw a sales surge of three places this week. The game had underwhelming launch sales, but it's been a staple in the chart for months now. When it comes to value for money, and accessibility with older family members, there aren't many games as good as this.
Minecraft Switch Edition is up one place in seventh, and Pikmin 3 Deluxe is down two places in eighth. The game saw a boost thanks to a holiday DLC update, but sales are now continuing to drop off.
Splatoon 2 is in ninth place. This is likely due to the upcoming Splatfest event, which is a regular event in the game that all players in the community take part in.
Finally, Super Mario Party drops to tenth this week. While the party title is incredibly accessible to all consumers and non-gamers alike, there are other titles coming along that core Switch fans seem to be buying much more than this.
The top ten best-selling games in Japan for the week ending January 10 were as follows.