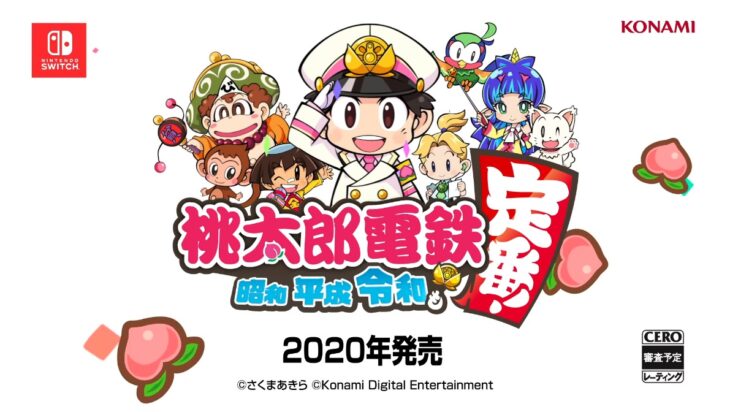 The Nintendo Switch version of Momotaro Dentetsu: Showa, Heisei, Reiwa mo Teiban! continues to top the Japanese game sales chart. The game is a huge hit with consumers, and since it's on a handheld, it's one of the most accessible games available.
Cyberpunk 2077 for PS4 manages to break into the chart this week too. Though the game didn't quite manage to get the top spot, entering in second place. The game has been plagued with issues since launch, but overall the critical consensus is that it's a good title. Sadly many consumers have requested refunds, so the game may fall out of the chart within a week.
Animal Crossing: New Horizons is in third for the second consecutive week. The game has always been hugely popular, leading up to Christmas it seems to be pushing for the top spot though.
Ring Fit Adventure is in fourth place, up one from last week. The game is still a very popular way to keep fit, but many consumers will now be buying it to give to friends and family as gifts.
Mario Kart 8 Deluxe is in fifth place, up from ninth last week. This could indicate a spike in Nintendo Switch hardware sales, since the game is bundled with most hardware packages. This could also be due to consumers buying Christmas presents.
Pikmin 3 Deluxe is in sixth this week, re-entering the chart entirely. This is probably due to a winter update that adds a new activity for players to take part in. Something that wasn't in the original release.
Puyo Puyo Tetris 2 is a new entry in seventh for the Nintendo Switch. It offers a new spin on the classic game that has been popular with all players.
Minecraft for the Nintendo Switch comes in eighth. Again, this is a staple title for the Switch, but it has seen a boost this week since it re-entered the chart.
Super Smash Bros. Ultimate is in ninth. The reveal of a new fighter, Sephiroth, will have boosted the game's popularity. Driving more consumers to pick it up in preparation for the new fighter's release.
Super Mario Party rounds out the chart in tenth. The game is a great family party title, which might be why it's seen a boost to sales just in time for Christmas.
The top ten best-selling games in Japan for the week ending December 13, 2020: