Batman Arkham Knight Batmobile edition was cancelled, it was announced yesterday, less than a week before the official release on 23 June 2015. The developer, Rocksteady Studios has announced that the $200 Batmobile version has been cancelled, saying "unforeseen circumstances" are to blame.
"We regret to inform you that we are not able to release the Batmobile Collector's Edition of Batman: Arkham Knight due to unforeseen circumstances that greatly compromised the quality of this extremely limited run of product. We are deeply apologetic for this unfortunate outcome." Rocksteady said in a statement. The problem, seems to be connected with the toys that are included in the Batmobile version, they have been made by TriForce. Allegedly the toy was manufactured with quality lower than acceptable by publisher, Warner Bros. Interactive Entertainment.
Barman Arkham Kinght, which was delayed several times, seems finally releasing on 23 June 2015.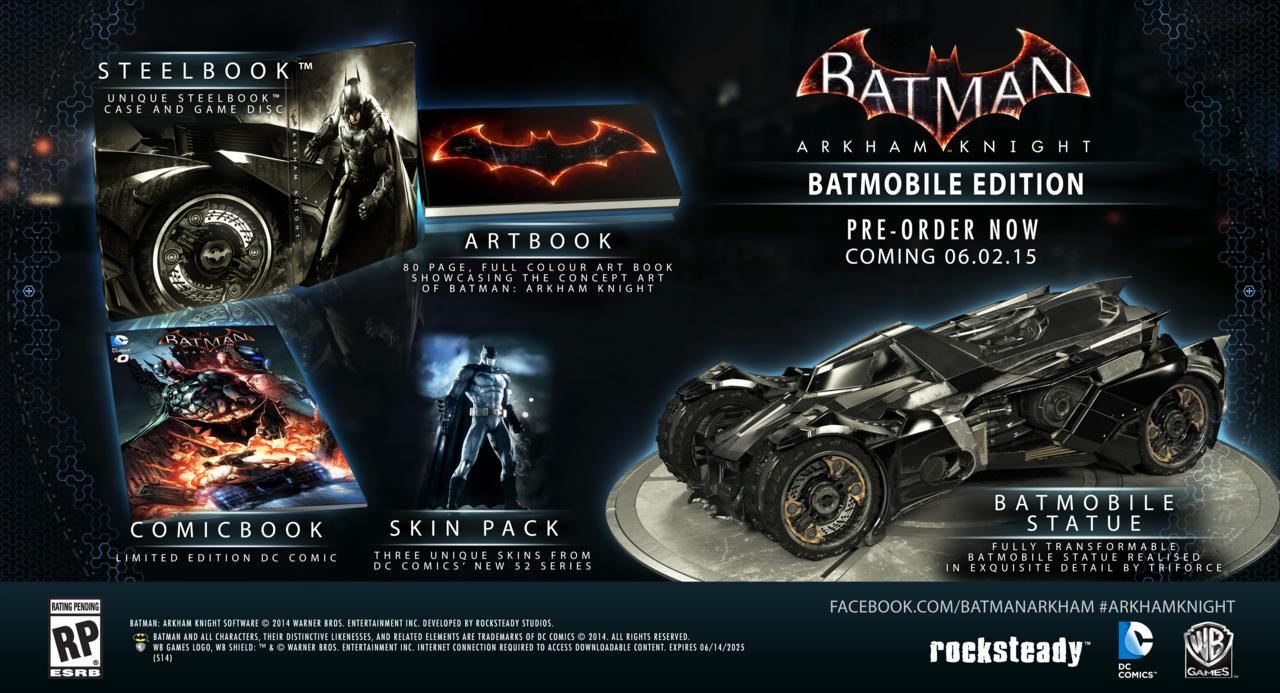 Related Topics:
Batman
,
Batman Arkham Knight
,
Rocksteady Studios
,
Warner Bros.
---