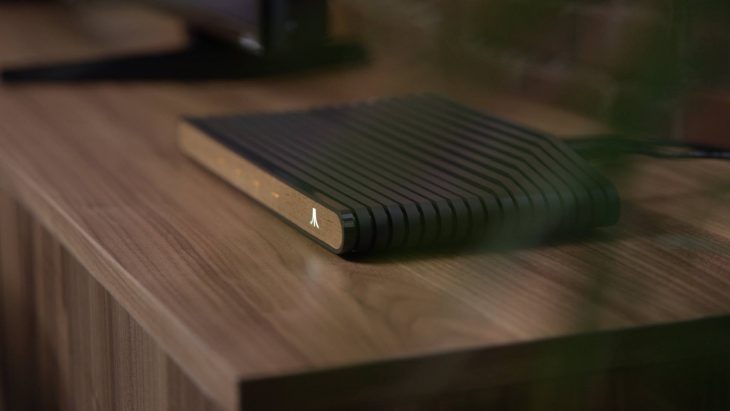 Publisher Atari has revealed more details about their upcoming retro console, the Ataribox, including specifications, price, and a release date.
Atari have confirmed that the Ataribox will be releasing in spring 2018 worldwide for between $249 and $299. The price will range depending on the memory configuration and specification of each Ataribox unit.
The launch will happen first through the Indiegogo crowdfunding platform. Atari chose Indiegogo because of their established presence in over 200 countries and the focus the company has on delivering technology products. They believe that with Indiegogo they will reach as many Atari fans around the world as they possibly can.
The Ataribox will be shipped with a large back catalog of classic Atari games. However, the console's Linux OS means that owners can load more current games onto the system should they choose to. The console will also feature streaming capability, apps, social network functionality, music services and a web browser. Exact details have yet to be nailed down, and details about additional gaming content and partnerships hasn't been announced.
The Ataribox uses a customised AMD processor with Radeon graphics. The design was inspired by classic Atari products such as the Atari 2600, and the console's UI is being built with home televisions in mind, meaning this isn't a console that looks to have a handheld or portable counterpart on the way.
Atari CEO Fred Chesnais said that so far they have over 90,000 registrations of interest on the Ataribox website. He went on to say that the company wanted to create a product for gamers that acted as an open platform, giving players as much freedom as possible when it comes to gaming and entertainment.
Chesnais added that Atari want to reward their fans with exclusive early access and special editions, including them as participants in the Ataribox rollout process as spring 2018 draws nearer.
Ataribox Manager Feargal Mac said that the Ataribox subverts people's expectations when it comes to gaming on your TV. Most people are used to the flexibility of PCs and the restrictions that come with home consoles and their closed content systems. The OS of the Ataribox is open for anyone to customize should they wish to, emphasizing how open the entire system is to owners.