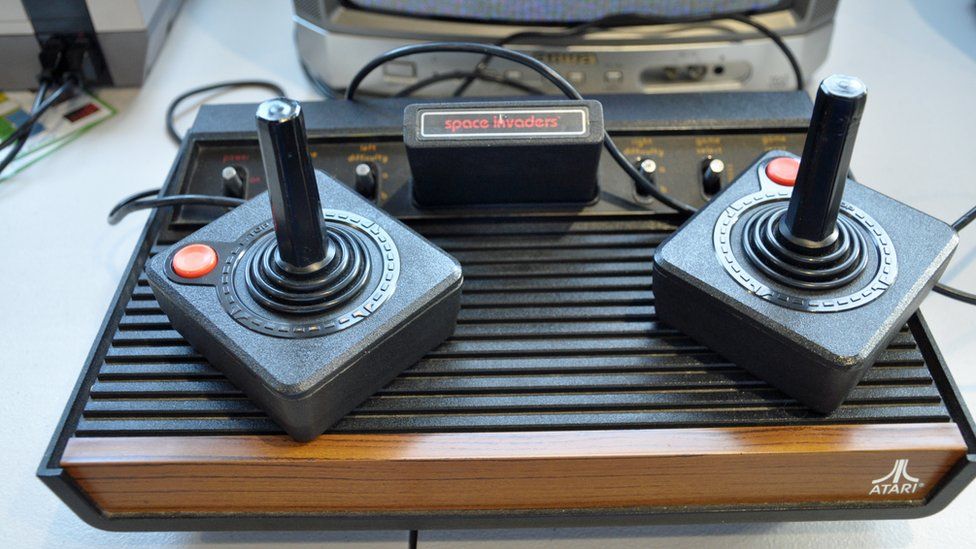 Credit: BBC
CEO of Atari, Fred Chesnais, confirmed in an interview today that Atari are back in the hardware business, working on a brand new console.
Unfortunately during the interview Chesnais didn't go into any further detail regarding the console, as it seems the company are keeping it very close to their chest. A new website has been opened however, Ataribox.com. Here media outlets, developers, and customers can register their interest in the console and sign up for alerts for future information as well as further details. The website also contains a small trailer for what might be the upcoming console, though very little is shown and nothing in the way of specifications.
When it comes to what the new console will be using in terms of technology, the Atari CEO was quick to point out that it will be based on PC technology. It could be that Atari is building a console that will appeal more to the PC Gaming crowd, possibly one that owners are able to customise and build upon as they are a PC.
The last console that Atari released was the Atari Jaguar in 1993. Sadly the console was deemed a failure, selling around 250,000 units before it was taken off of the market after just three years on sale in 1996. The console initially used cartridges, but when competitors began releasing CD-Rom based games an add-on was released, the Atari Jaguar CD, to help extend the console's lifespan, it didn't work.
Since stepping back from the hardware market Atari has developed and published some fantastic titles, including The Chronicles of Riddick Assault on Dark Athena, The Rollercoaster Tycoon series, and the last Alone in the Dark game.
Some believe the Ataribox could be a similar to the NES Mini, a smaller console shipped with a selection of pre-programmed games, but from Atari history instead of Nintendo games. The NES Mini proved that there is a real market for this type of device, but we'll have to wait and see when more details are revealed.
Related Topics:
Atari
,
Frederic Chesnais
---