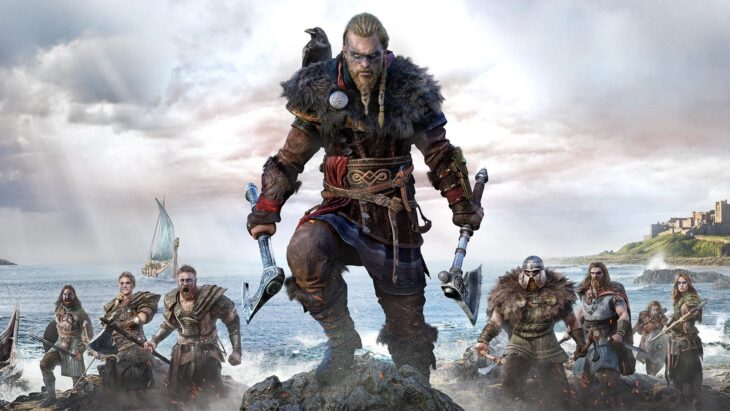 After launching just under a year ago in November 2020, Assassin's Creed Valhalla has already become Ubisoft's second-most profitable game in history. The publisher confirmed this as part of its financial results for the first half of 2021.
For the six-month period ending on September 30, 2021, Ubisoft reported that net sales were down by 1 percent year-on-year at €751 million ($877 million), but second quarter sales are up at €399 million ($466 million), an increase of 21 percent year-on-year.
The company's CFO Frédérick Duguet explained that the company had a solid performance for the second quarter. While it was driven by the strength of Ubisoft's portfolio across a range of IPs, the staggering performance of Assassin's Creed Valhalla was definitely the key driver.
Net bookings are down by 5 percent year-on-year at €718 million ($838 million) for the first half of the year. Ubisoft put a lot of focus on its net bookings for the quarter though, hitting €392 million ($458 million), which is an increase of 13.8 percent year-on-year.
Consolidated net income for the period was €1.6 million ($1.87 million), which is a big drop from last year's figures of €22.1 million ($25.7 million).
Ubisoft also went out of its way to confirm its slate of upcoming releases for the rest of 2021. Riders Republic launched yesterday, Just Dance 2022, Monopoly Madness, and Far Cry 3 Blood Dragon Remastered are all still set to launch this year.
The company believes that the games industry is thriving and evolving at a rapid pace, which it is trying to keep up with by launching new titles that fit within niches that are emerging. It sees that players are having a deeper impact on the world and wants to provide them with opportunities to do more.
In the third quarter, Ubisoft expects to see net bookings between €725 million ($847 million) and €780 million ($911 million), representing a decline of 22 or 28 percent respectively. The company still has a lot on the table for the end of the year, which could make up for these numbers by the end of the current fiscal period.