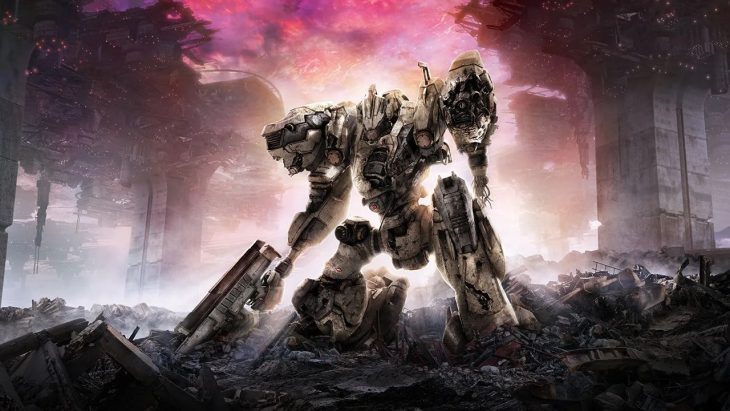 Armored Core 6: Fires of Rubicon debuted at No. 1, despite being on sale for only two days of the tracked period. The game, developed by FromSoftware, was launched on August 25 and exhibited its strongest sales performance on the PS5 platform, accounting for 64% of total copies sold. Publisher Bandai Namco, during Gamescom, expressed their anticipation for the game's success, considering it a significant step forward for the long-running franchise that never had a breakout hit.
The strong debut of Armored Core 6 pushed Mario Kart 8 Deluxe to the second spot, which had surged to the top position the previous week due to a pricing promotion. The Legend of Zelda: Tears of the Kingdom climbed back up to the third spot with a 6% sales increase, while FIFA 23 experienced a 9% decline in weekly sales, placing it at No.4.
Lego Star Wars: The Skywalker Saga made a noteworthy return to the Top Ten, climbing from No.24 to No.6 with an impressive 146% sales surge. This resurgence was partly attributed to its inclusion in a PS5 bundle, a strategy that also benefited Hogwarts Legacy. The latter leaped from No.9 to No.5, backed by a substantial 44% sales increase.
In a similar vein, The Witcher 3: Wild Hunt Game of the Year edition reached the Top Ten at No.9, attributing its 45% sales spike to discounts. The Complete Edition also observed a modest ascent from No.19 to No.17, enjoying a 10% rise in sales due to a price reduction on the PlayStation 5.
Elsewhere, The Texas Chainsaw Massacre, which initially debuted at No.13, plummeted to No.37 due to a 43% decline in weekly sales. Pikmin 4 also retreated from the Top Ten, slipping from No.8 to No.14 as sales dwindled by 14%.
Recent entrant Immortals of Aveum made its debut at No.21 following its launch on August 22.
Below are the best-selling boxed video games in the UK for the week ending August 26, 2023.