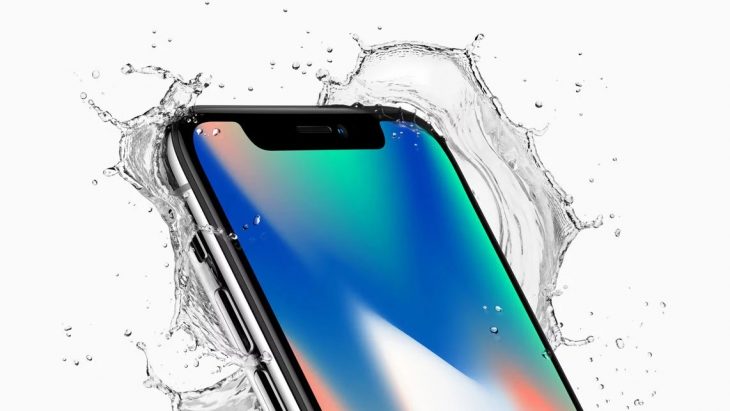 Tech giants Apple have announced their latest and flashiest iPhone to date. The iPhone X will retail at $999 dollars (£999 in the UK) for the 64Gb version and will include eye-catching features like an edge-to-edge screen and no "home" button.
Apple have also decided to dispense with fingerprint recognition technology. Instead, the iPhone X will recognise users by their face, with a new FaceID system even able to identify users in the dark thanks to the inclusion of 30,000 infra-red dots.
The iPhone X will also switch to an OLED (Organic Light-Emitting Diode) display, in line with new technology from rivals Samsung and LG. The OLED display will, according to Apple, enable the phone to produce "true blacks" and more accurate colours.
Apple have also decided to keep pace with their rivals by introducing wireless charging for the iPhone X.
With the 64Gb version of the iPhone X costing $999 and the 256Gb version priced at $1,149, it will be the costliest iPhone ever and is also set at a higher price point than its nearest rival, the Samsung Note 8, which currently costs $930.
"I suspect Apple always had a $1,000 iPhone in mind," Neil Mawston from Strategy Analytics said, noting that Apple have a reputation for higher pricing than rivals. "We had seen the price creep up year after year, and there's a lot of pressure from shareholders for the company to hit a $1tn valuation."
The gaming industry will have a keen eye on the iPhone X. The phone's new "super-retina" display generates 458 pixels per inch in a bid to capitalise on the booming popularity of smartphone gaming.
Apple clearly have a particular eye on the market for augmented gaming exposed by the runaway success of Pokemon Go last year. On the website page advertising the phone Apple encourage users to "experience mind-blowing AR games and apps on the world's largest platform for augmented reality."
The iPhone X can be pre-ordered from October the 27th and will hit the shelves on November the 4th. Whether gamers will rush to buy the iPhone X at such a high price point remains to be seen, but with a 12% share of the worldwide smartphone market new tech from Apple usually proves influential.