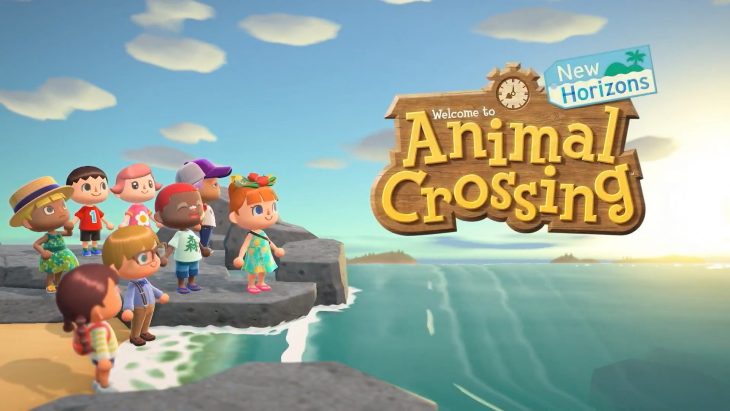 Continuing its upward sales trend all the way to the end of the year, Animal Crossing: New Horizons topped the chart for the final retail sales week of 2020 in the UK. Overall, sales are up by 7 percent week-on-week, which is likely due to new purchases from those who have acquired a Switch over Christmas, as well as the holiday events over the Christmas period.
Animal Crossing: New Horizons has managed to reach a colossal number of players, some who have never experienced the series before. The game is the second best-selling of the year, just behind FIFA 21. However, FIFA has an upper hand in that it's available across multiple platforms.
It's uncommon to see an Animal Crossing entry beat out the likes of Call of Duty and Assassin's Creed in the final chart of the year. However, this clearly shows how good the game is, and how well it's been received by fans and newcomers alike. Digital sales are yet to be revealed by Nintendo, which could show that it managed to outsell FIFA 21 in some areas.
For this last week of the year, boxed game sales are down by 40 percent week-on-week. This is no surprise, since most stores in the UK have been closed since December 24th, if they've been able to open through lockdown at all.
Most other games in the chart this week saw drops in sales week-on-week. FIFA 21's fell by 55 percent, Mario Kart 8 Deluxe, in third, saw sales fall by 35 percent. In fourth, Assassin's Creed Valhalla's are down by 58 percent.
Just Dance 21 rose to fifth place this week, though sales are down by 43 percent. Call of Duty: Black Ops Cold War sits in sixth with sales down by 61 percent, and Minecraft is in seventh with sales only down by 29 percent. Interestingly, Super Mario 3D All-Stars moved up to eighth, but sales are down by 42 percent.
Grand Theft Auto 5 managed to end the year in ninth place despite sales falling by 38 percent. Rounding out the chart is an anomaly with Super Mario Bros U Deluxe, which saw a sharp rise in sales of 38 percent to land in tenth for the end of 2020.
Cyberpunk 2077, which was meant to be the biggest game of the year, saw sales drop by 66 percent, and is currently in fifteenth place in the chart. Spider-Man: Miles Morales had a huge sales drop of 70 percent, and is currently in eleventh place.
Overall, Nintendo games have been the most resilient, with an average drop of 25 percent. PS4 games fell by 48 percent, and Xbox games fell by 53 percent by comparison. This is due to a combination of lack of stock for the PS5 and Xbox Series X/S, and the growing popularity of the Nintendo Switch. Nintendo is capitalizing on the space in the market left by that lack of stock, and it's paying off.
The top ten best-selling games for the week ending January 2, 2021 were as follows.