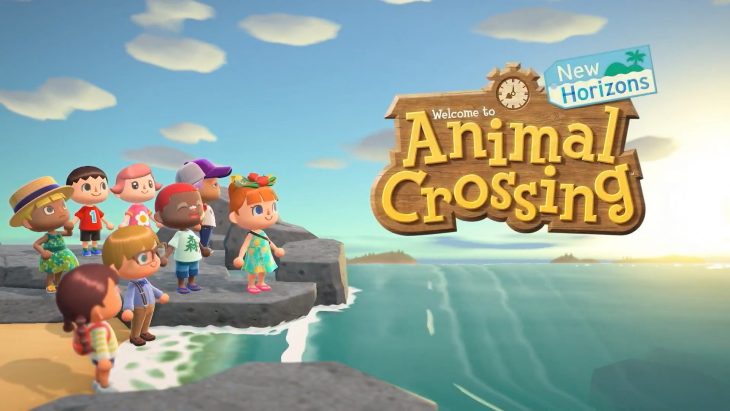 Animal Crossing: New Horizons has been removed from China's biggest e-commerce website. The reason is thought to be the fact that users in Hong Kong have been using the game to share pro-democracy messages.
An independent media outlet in China recently reported that third-party sellers on the site, Taobao, which is China's equivalent of Ebay, found that all listings for Animal Crossing: New Horizons had been removed today. On top of this, search results for Animal Crossing do not include the game, just merchandise.
The issue seems to be that the game's customization options have been used to create pro-democracy messages. These have then been shared both in the game, and on social media. Many virtual islands have been created featuring propaganda, and showing players chanting slogans. One video in particular even shows bug nets being used to hit Chief Executive Carrie Lam, the city's unpopular leader, in the face over and over again.
Things took a darker turn with some videos even showing people holding memorials for Lam, standing next to a tombstone and wearing black and white.
In China, social media users quickly blamed those using the game for politics as the reason for its disappearance. Many have attacked Joshua Wong in particular, who last week shared an image of him and other protestors "taking to their cause".
Interestingly, Animal Crossing: New Horizons isn't available in China yet. The Nintendo Switch only recently became available in the region, with only three games for users to purchase, all of which are Super Mario Bros. games.
The users playing the latest Animal Crossing game are all playing on Nintendo Switch consoles purchased from outside of China. Furthermore, they're using copies of the game that aren't rated for the region.
Given the evidence, it would seem that China's government has indeed stepped in to take measures to rid the country of the game. There is a rumor that the government has placed a cease-and-desist on Nintendo, ordering them to stop all online functionality for Animal Crossing: New horizons, but there isn't much to suggest that this is true.