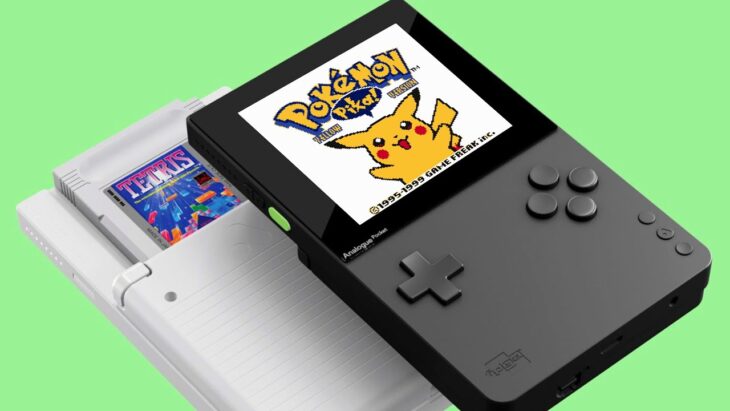 Analogue has announced that its retro console, the Analogue Pocket, has been delayed for release until October 2021. Shipments were expected to start soon, but now those who have placed a pre-order will have to wait until nearer the end of the year.
In a blog post announcing this news, Analogue explained that the cause for this delay was supply chain issues that they couldn't control. This could be down to chip manufacturing, shipping between warehouses, or any other number of issues. However, Analogue did cite that there is currently a shortage of key electrical components required to make the device. This includes semiconductor chips, without which the device simply cannot function.
As some may have expected, an issue in shipments of components wasn't helped by the fact that the Sue Canal was blocked for six days earlier this week. While the sip has been freed and has now moved on, the backlog of cargo ships has been mounting over that time. It will be a very long time before things are back to normal with these shipments.
The company added that it's working extremely hard to get these devices out as soon as possible. They appreciate the support and patience of all those who have ordered and will be keeping everyone updated as news on shipments develops.
Emails were sent to all those with a pre-order, allowing them to cancel if they wanted to. Given that this device is highly desirable, it's unlikely that many will take up the offer to cancel though.
The Analogue Pocket is a revolutionary retro handheld console. Once built, it will be able to read cartridges for older consoles, including Nintendo Gameboys, Neo Geo Pocket, and Game Gear. There are also adaptors that allow it to read yet more cartridges, though these are an additional cost.
The device went on pre-sale in August last year and sold out within hours. The second wave of pre-orders will happen in the future. However, with all the issues that the company is currently facing, it wouldn't make any sense to make those available right now. They will most likely go live towards the end of 2021.