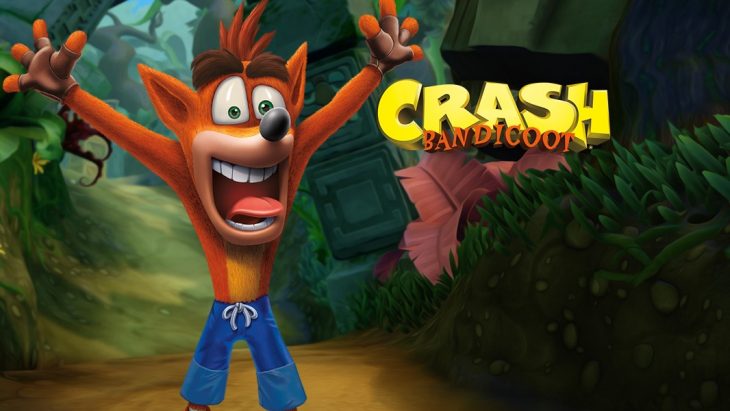 Amazon UK have revealed their list of the best selling games and games hardware for 2017. The list shows how well certain games performed against others with some surprising and unexpected entries.
Amazon's best selling list is based on individual SKUs rather than totalling up the sales for an individual game, resulting in FIFA 18 holding both second and third position in the list with the PlayStation 4 and Xbox One versions of the game.
Most interesting of all is the number one best selling game of 2017, which is Crash Bandicoot N.Sane Trilogy. This title is only available on PlayStation 4 and so has to have sold incredibly well to maintain this position. Not only that, the trilogy is largely catered to fans of the original games who played them when they first came out, making its place in this list even more impressive.
Super Mario Odyssey and Mario Kart 8 Deluxe Edition are in fourth and fifth place respectively. While Mario Kart 8 has been on sale since March Super Mario Odyssey only released at the end of October, meaning it's climbed the sales charts in only about two months.
Horizon: Zero Dawn, another PlayStation 4 exclusive, is in sixth place. However, with the release of the Frozen Wilds DLC and the Complete Edition of the game the standard edition is likely to see a fall in sales now as new players pick up the game with the DLC in one package.
One of the best games of the year, receiving multiply Game of the Year awards, The Legend of Zelda: Breath of the Wild is in seventh place. The game is likely to maintain momentum as more and more consumers buy into the Nintendo Switch, with most players owning two copies at least.
Call of Duty: WW2 is in ninth place, which may have something to do with the fact that it only released in November. Even with the launch date disadvantage Call of Duty game usually reach the top of the charts and stay there for a few months. The fact that it didn't might indicate a change in people's attitude towards the series.
The Nintendo Switch is in twelfth and fourteenth place, because of the two console variations, and seems to have sold as well as Star Wars: Battlefront 2. It seems as though even with the controversy surrounding the loot crates in Battlefront 2 sales have continued to rise. The Nintendo Switch would likely have sold more consoles this year if there had been more stock to meet the demand for it.
The top 20 best selling games and games hardware from Amazon UK is below:
1. Crash Bandicoot N.Sane Trilogy – PlayStation 4
2. FIFA 18 – PS4
3. FIFA 18 – Xbox One
4. Super Mario Odyssey – Nintendo Switch
5. Mario Kart 8 Deluxe Edition – Nintendo Switch
6. Horizon: Zero Dawn – PlayStation 4
7. The Legend of Zelda: Breath of the Wild – Nintendo Switch
8. Dualshock 4 Controller – PlayStation 4
9. Call of Duty: WW2 – PlayStation 4
10. Uncharted: The Lost Legacy – PlayStation 4
11. Star Wars: Battlefront 2 – PlayStation 4
12. Nintendo Switch Neon Red/Neon Blue
13. Official Xbox Wireless Controller – White
14. Nintendo Switch Grey
15. Grand Theft Auto 5 – PlayStation 4
16. Official Xbox Wireless Controller – Black
17. Star Wars: Battlefront 2 – Xbox One
18. Gran Turismo Sport – PlayStation 4
19. Resident Evil 7: Biohazard – PlayStation 4
20. Tom Clancy's Ghost Recon: Wildlands – PlayStation 4