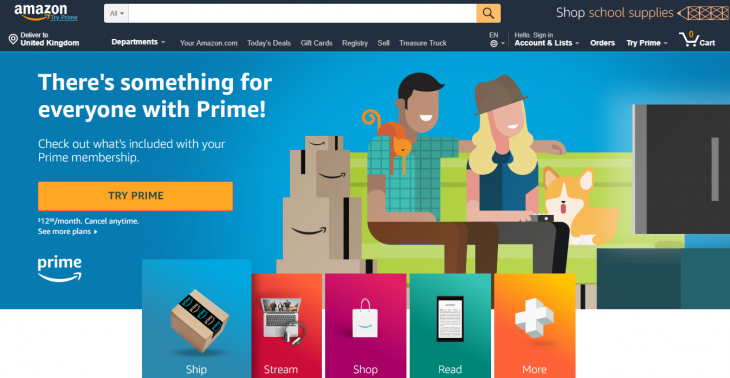 Amazon announced that they're making changes in Amazon Prime, taking away the 20 percent discount that Prime members receive from pre-ordering video games.
In 2016 the discount was applied to Prime Memberships in an attempt to sell more of them. The discount applied to any video game sold and shipped by Amazon directly. It also applied to collector's editions, which was a big draw for a number of consumers who seek such items out. However, the discount didn't apply to hardware bundles.
In order to make up for the discount ending Amazon is offering a $10 discount on one video game pre-order per Prime Member. The game must still be sold and shipped by Amazon, and the credit is only valid for 60 days.
Another change being applied to the membership, which this time affects the Twitch Prime membership subscribers have had access to. This will be ending on September 14th, meaning that any Amazon Prime members using their Twitch Prime membership will have ad-free viewing until then.
From the time the change takes place Twitch Prime members will have ad-free viewing for any channel that they subscribe to which has the feature turned on. This puts the power in the hands of the Twitch streamer, and could affect the level of ad revenue they receive if they have this feature turned on. Ad-free viewing will still be a benefit for Twitch Turbo subscribers.
It's interesting that Amazon is making these changes to their Amazon Prime memberships now. Many members subscribe because of the inclusive postage deals and next day delivery that they get. Some members were attracted by the benefits they received from Twitch, but with those benefits coming to a close, at least in some form, those members may cancel their subscriptions.
An Amazon Prime subscription costs $119 for a year, which might be too much for some members without the benefits Amazon is removing. There could also be quite a lot of backlash from both Twitch viewers and Twitch streamers if the changes affect them too drastically.
Let's not forget though that Jeff Bezos, the owner of Amazon, is currently the richest person in the world, obviously understands in business, and knows what's he is doing.