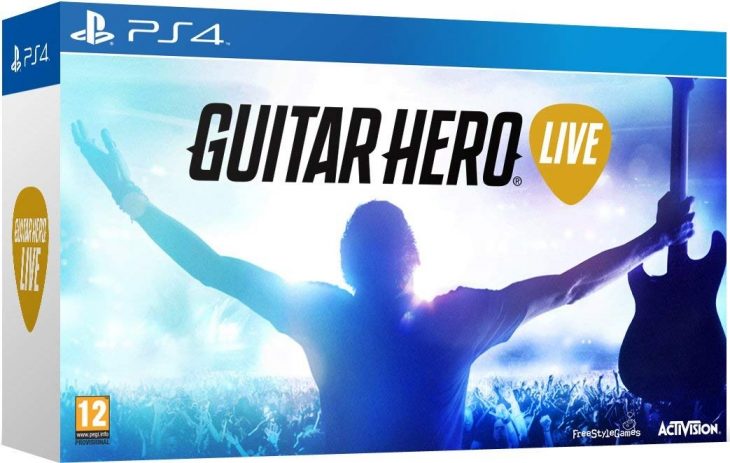 Activision recently announced that they will be issuing refunds to all those in the US who have purchased a copy of Guitar Hero Live. This announcement came with no explanation as to why the publisher was issuing these refunds, or a future plan for the series and whether it is set to continue, or gone forever.
A support page accompanying the announcement has been linked to the news and details the exact criteria required to receive a refund. Anyone who purchased Guitar Hero Live either on the 1st of December 2017 through to the 1st of January 2019 in the US qualifies for a refund.
In order to receive a refund, customers must complete and submit a claim form, which forms part of the support page service for the announcement, by the 1st of May 2019. This will give Activision enough time to confirm that the purchase was made, and give them the ability to issue a refund for a copy of Guitar Hero Live.
Included in the list of accepted evidence of purchase are receipts and credit card statements with a transaction for the purchase of a copy of Guitar Hero Live from a known retailer. However, Activision has said that they will attempt to verify purchases even if these pieces of evidence are unavailable to the consumer after such a long period of time.
While Activision has not offered a reason for providing these refunds, it's suspected that it has a lot to do with the closure of Guitar Hero TV. These servers shut down in December 2018, resulting in the number of available songs in the game reducing from almost a colossal 500 to a little over 40.
This situation shines a light on a common problem with online games. As the player base dwindles and only a few dedicated fans remain to play each week, generating less than enough income to justify running the game's servers. Games such as World of Warcraft offset this issue with a subscription service required for playing, but many console titles don't do this.
With Activision taking this action with Guitar Hero Live, it seems likely the publisher may have wanted to do something similar with Destiny 1 before they split with Bungie.