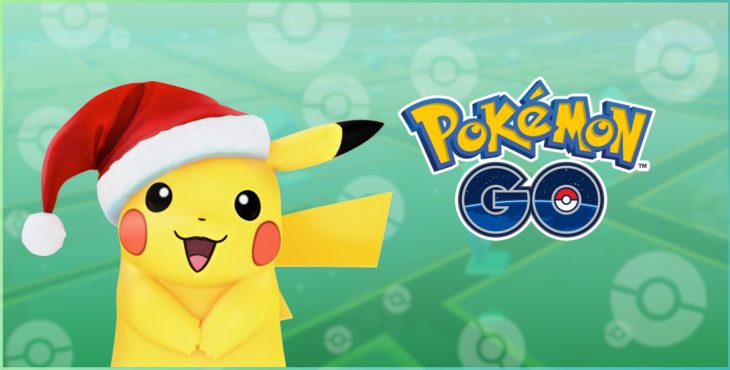 Pokemon Go had its best ever year in 2019 since the game launched in 2016. Last year the location-based augmented reality game, from developer Niantic, generated $894 million in total according to Sensor Tower.
The previous best year for the game was the year it launched, when it brought in $832 million. Even though 2019 is a better year for the game by only $58 million, that's still an impressive climb. In 2017 the game's revenue dropped to $589 million for the year, but picked back up in 2018 to $816 million.
The money Pokemon Go generated makes it the fifth top earning game worldwide for 2019, sitting behind Candy Crush, but above Monster Strike. The top-grossing game for the year brought in $1.5 billion, Honor of Kings.
August and September 2019 were the best months for Pokemon Go since 2016. In August alone the game generated $116 million, about an eighth of the total revenue for the year. In September it went even further, generating $126 million, showing that in just two months the game generated a little over a quarter of its total revenue for the year.
September 2019 was a particularly good month for the game because it was the month that Niantic introduced an update that added Team Rocket, the main antagonists from the original Pokemon games.
The only months that Pokemon Go has generated more than August and September 2019 are July 2016, which brought in $256 million, August 2016, which generated $195 million, and September 2016, when the game made made $141 million.
Most of Pokemon Go's revenue came from the US, which accounted for $335 million. Japan was the second biggest contributor at $286 million, and Germany was the third biggest at $54 million. Google Play saw the majority of spending for the game, 54 percent, with the rest coming from iOS devices.
Since 2016, Pokemon Go has generated $3.1 billion in revenue, reaching $3 billion in October 2019. 2019 also saw 55 million downloads for the game, 69 percent of which were all from Google Play.
From the time it launched, Pokemon Go has gone from strength to strength. After an initially awkward year, which included a festival at which the game crashed worldwide, developers Niantic have continued to update it with interesting and engaging content that warrants in the investments players make in it.