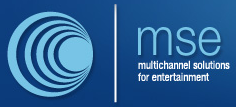 The MSE Group was one of the UK and Ireland's largest suppliers of home entertainment products. It provides a full wholesale, distribution and fulfilment service to retailers and e-tailers in the UK, in the Republic of Ireland, and across the world.
MSE Trading – Wholesale
Ann Hulme
1 Eagle Park Drive, Warrington, WA2 8JA
United Kingdom
Phone: 01925 236 188
E-mail: ann.hulme@msegroup.co.uk
Website: http://www.msegroup.co.uk
MSE has merged into Exertis Group. Exertis is the new name for the DCC SerCom group of companies; one of Europe's largest and fastest growing technology distribution and specialist service providers.
Related: