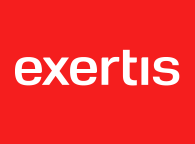 Exertis is the new name for the DCC SerCom group of companies; one of Europe's largest and fastest growing technology distribution and specialist service providers.
The company partners with 350 global technology brands and over 14,000 resellers, e-commerce operators and retailers across Europe. In financial year to 31st March 2013, Exertis had a turnover of £1.8 billion and grew by 17.9%.
The Exertis businesses formerly operated under the following, well-known brand names:
Advent Data, Gem, Micro-P and MSE in the UK;
Banque Magnetique and Comtrade in France;
Arc Telecom, MSE and Sharptext in Ireland; and
GO Connect in the Netherlands and Belgium.
Exertis UK Ltd
Chineham Park, Crockford Ln, Chineham,
Basingstoke RG24 8EH
United Kingdom
Phone: +44 (0)1256 707070
Website: http://www.exertis.com/