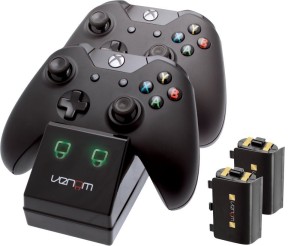 Barcode:
Average Wholesale Prices:

For Annual Members only. Register to get access.
Selling Potential:

4/10
Release Date:
January 10, 2014
Aggregate Reviews:
Venom's Twin Charging Station & Battery Pack provides charging for two Xbox One Controllers. Two rechargeable battery packs can provide maximum power for gameplay of up to 18 hours.