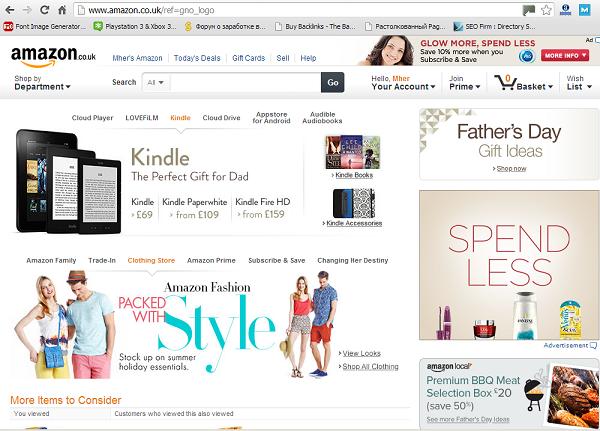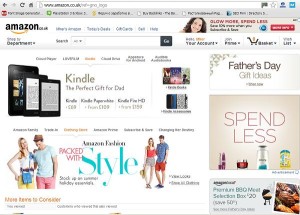 The largest online retailer, Amazon dominates online market in many major countries, including the US, UK, Germany, France, Japan, etc. It currently increases its presence on the markets of China, India, Brazil, and other rapidly developing markets.
Headquartered in Seattle, USA, Amazon was founded in 1995 by Jeff Bezos. The largest online store in the world sells a wide variety of products, including books, electronics, games, toys, clothing, footwear, sports and outdoor items, car parts, jewelry, etc. A major product is Amazon's Kindle, and electronic tablet e-book, which allows to store  hundreds of books. Amazon is actively expanding its range of Downloadable content (DLC), including e-books, audible books, games, music, etc.
Amazon buys huge quantities of stock from many vendors, not only directly form publishers but also from third party independent distributors. Opportunities exist especially in selling back catalogue items to Amazon. In addition traders can open their stores on Amazon an place their orders. After receiving orders from customers through Amazon's website, they can ship to end customers either directly or they can use Fulfilled by Amazon service.
A more detailed description is in our trade information report How to Trade with Amazon.
---