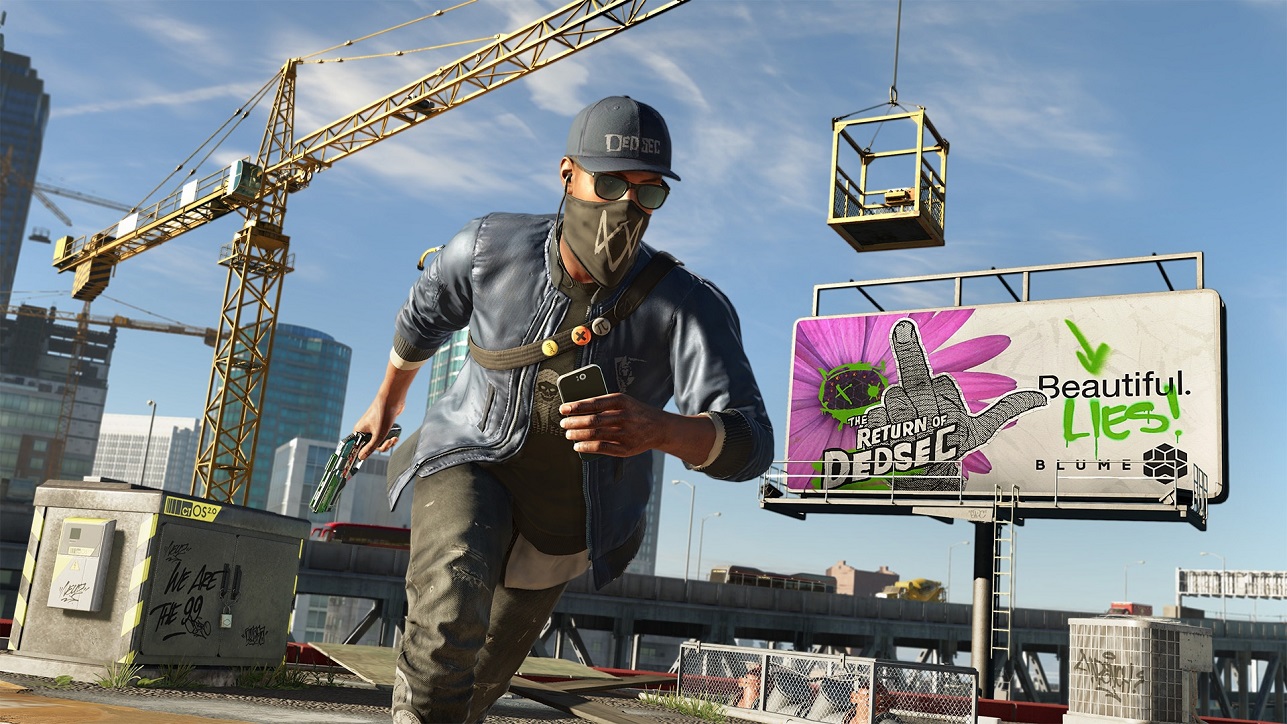 | Reviewer | Score |
| --- | --- |
| Metacritic (aggregator) | 83/100 |
| Amazon (customer reviews) | 4.2/5 |
| Gamespot | 8/10 |
| IGN | 8.5/10 |
| Polygon | 8/10 |
| Trusted Reviews | 8/10 |
| TIME | 3/5 |
| VideoGamer | 8/10 |
| Digital Spy | 4.5/5 |
| Aggregate Score | 8/10 |
Watch Dogs 2 is an open world action game with emphasis on combat through computer hacking. It has released to critical praise from the reviewing press.
Metacritic's score for the PS4 and Xbox One versions were rated as 83/100, generally favourable. Watch Dogs 2 succeeded with its gameplay and setting, although it was marred by technical issues, so overall it is sure to be a hit in the market. It was released by Ubisoft on 15 November 2016 for PS4, Xbox One and PC.
Destructoid's review praised Watch Dogs 2, awarding it a 88.5/100 and indicating that it beat their reviewers expectations with its 'memorable, mostly lighthearted story' and 'hackmagic' gameplay. The game's storyline and characters were especially enjoyable, with a mix of 'levity' and 'political commentary'.
Polygon: "Watch Dogs 2 improves on its predecessor but doen't go as far as it could have"
WD2's cast was a large improvement on the first entry's characters, and the hacking gameplay mechanics through the in-game phone were thought to be used in innovative ways. The game's 'mostly impressive rendition of San Francisco' was somewhat let down by graphical and framerate glitches.
IGN: "Flexible hacking in open missions give Watch Dogs 2 a distinctive flavor, though its story clashes with its violence."
GameInformer's review was slightly less positive, rating it at a still-decent 7.75/10. They also thought Watch Dogs 2 was a solid improvement over the previous game although they did find more criticisms. The many ways of causing 'compelling havoc' with hacking, at the 'forefront of gameplay', was the biggest attraction. "[A] sense of variety and seeing the immediate repercussions of your hacks makes you feel powerful, giving you the illusion that almost anything is possible," they said. Unlike Destructoid, GameInformer disliked the characters, but they too found the setting impressive.
TIME: "A better story, smarter protagonist and subtler hacking tools fall victim to exploits and absent launch features"
The review from Time was harsher, scoring it a 3/5. Unlike the others, Time felt Watch Dogs 2 was not a significant improvement in comparison to the first, and indeed turned out to a 'shuffle sideways'.
Attack of the Fanboy awarded it 4/5, saying that the fun characters and 'fantastic hacking' were let down by a 'forgettable' story.