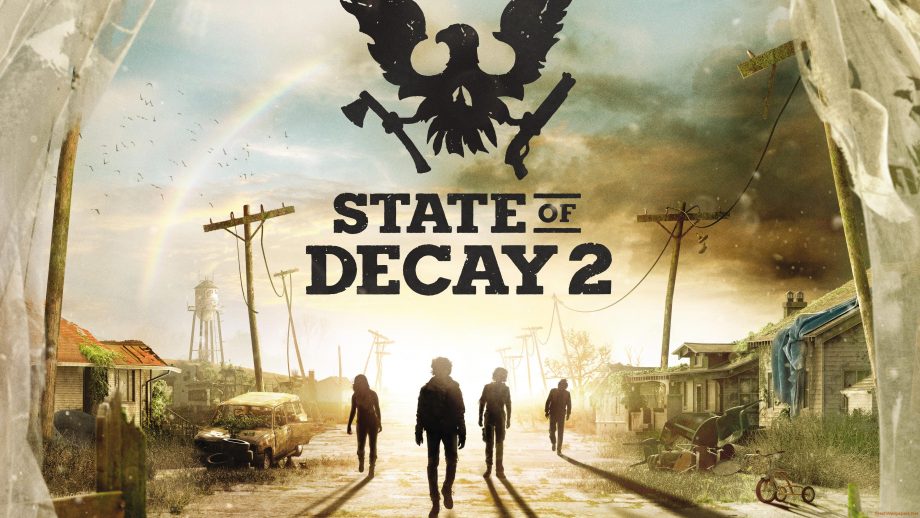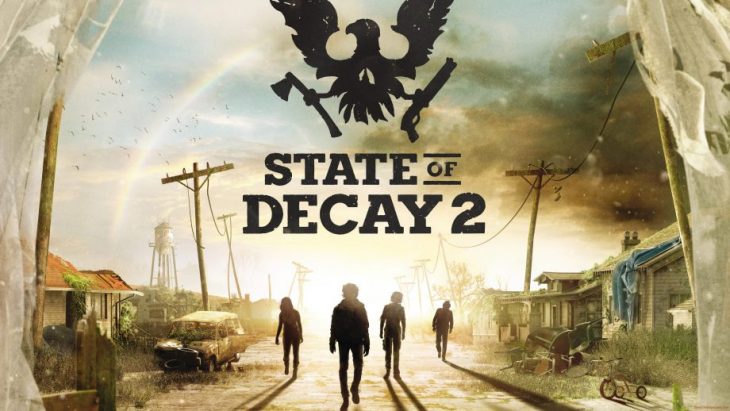 | Reviewer | Score |
| --- | --- |
| Metacritic (aggregator) | 68/100 |
| Amazon (customer reviews) | 3.6/5.0 |
| Gamespot | 5/10 |
| IGN | 7.5/10 |
| Trusted Reviews | 7/10 |
| PC Gamer | 74/100 |
| The Guardian | 3/5 |
| Aggregate Score | 6.7/10 |
State of Decay 2 is the long awaited sequel to Undead Lab's first game, State of Decay on Xbox 360, Xbox One, and PC. The original title was praised for its innovative take on the zombie survival genre, adding in mechanics gamers hadn't seen before. However, while the game had a core following it failed to impress a number of people due to bugs and performance issues which still persist today.
Metacritic
At the time of writing the Metacritic score for the game on Xbox One is 68 out of 100, with 22 positive reviews, 28 mixed reviews, and 3 negative reviews. On PC the game has fared slightly better with a score of 70, made up of 9 positive reviews and 7 mixed reviews. The game seems to have been better received by fans of the original, with new players who are unfamiliar with the gameplay concepts finding them tedious and boring. While the original had a strong fanbase of dedicated players who clearly enjoy the sequel, new players are struggling to get to grips with why some gamers find the series so much fun.
IGN: "State of Decay 2's survival RPG struggle against zombies is fun thanks to strong combat and fear of permanent death but repetitive and buggy, especially in co-op."
IGN
IGN gave State of Decay 2 7.5 out of 10, fitting into their 'Good' category. In their review they discuss how the game builds upon the mechanics of its predecessor by taking into account the most requested changes from fans. Night time is now darker, vehicles are less easy to find, and the range of bases across the enlarged game world come in a range of styles, from being surrounded by supplies to literally just being a park bench. However, the game is plagued with bugs and performance issues, some of which can lead to it crashing altogether.
GameSpot
From GameSpot State of Decay 2 got a 5 out of 10, rated as mediocre. They also note how the game is an improvement overall on the original, but not without its troubles. While the voice acting is far better and the combat vastly superior, with guns proving to be some of the most satisfying weapons to use this time around, the bugs are simply too frequent to allow the player to truly immerse themselves in the game's world. GameSpot also point out that there are no moments of excitement or that give the player a feeling of purpose, which could be down to the fact that the story barely extends past the first hour.
PC Gamer: "A solid survival game vastly improved by putting the focus on people, not zombies."
PC Gamer
PC Gamer gave the game 74 out of 100, around the same score that IGN awarded. In their review they discuss the feeling of spending a number of hours with the game with no ultimate end destination. The goal in State of Decay 2 is to survive, and in order to do that players band together with NPCs and build up a safe haven. When supplies in that area are all but gone, or so far away that scavenging for them is too dangerous, then players can move to a new base over on of the three world maps. While the bugs in the game didn't prevent them from enjoying it they were annoying, and added to the fatigue felt after long hours spent putting a base together and ensuring it has enough resources, only to find there's nothing new to do but keep on with the same old routine.
Eurogamer
Eurogamer actually awarded an avoid rating to State of Decay 2, a score not given lightly. In their review they don't seem to see past the bugs and performance issues that have somehow made it over from the original despite it being built in Unreal Engine 4, an entirely new game engine. They say that the idea of State of Decay 2 is what's most appealing, everyday people banding together to fight the apocalypse with whatever applicable skills they have from their old jobs and hobbies. The reality, they say, is more a continuous struggle against mundanity in a game that gets most of its appeal from the fact that it is similar to DayZ. There are moments that give the player a glimpse of the game it should be, experiencing a world in which every step outside the fence could be your last, but if you don't take it you'll starve to death. However all too often the lack of dialogue and interaction between characters simply emphasises the bigger problem of a lack of any real story or driving force behind the gameplay.
Eurogamer: "Technically shambolic, obsessed with hoarding, and a waste of a once-promising society simulation."
Game Informer
While Game Informer only gave State of Decay 2 6.5 out of 10 they seem to praise a lot of the game's core features. They point out that the graphics are actually quite good across the board, even if the framerate is rarely solid above 30. They also highlight the replayability of the game, with the worlds feeling totally unique each time you enter them. They systems might be very similar to the original but they provide almost endless amounts of gameplay if a player is interested enough in them.
The Guardian
The Guardian gave the game 3 out of 5 stars, labelling it as slapstick rather than a hardcore survival horror title. They say it resembles Benny Hill as opposed to The Walking Dead and fails to hit the hardcore nails on the head when it comes to the gritty survival edge it promises. The Guardian also pick up on the numerous bugs which only serve to make the game even more absurd than they already think it is.
The Guardian: "This zombie survival game tries hard to stand out from the flesh-hungry crowd, but glitches will leave players groaning"
Game Informer seem to really hit the nail on the head as to why State of Decay has received such a wide range of reviews. A player will enjoy it far more if they're interested in the concept and mechanics as a whole, without the interest and enthusiasm to carry them through the dull and repetitive moments a player won't get nearly as many hours out of the game as they would if they embraced everything in it, from the combat and supply scavenging to the nitty gritty of base and people management admin.