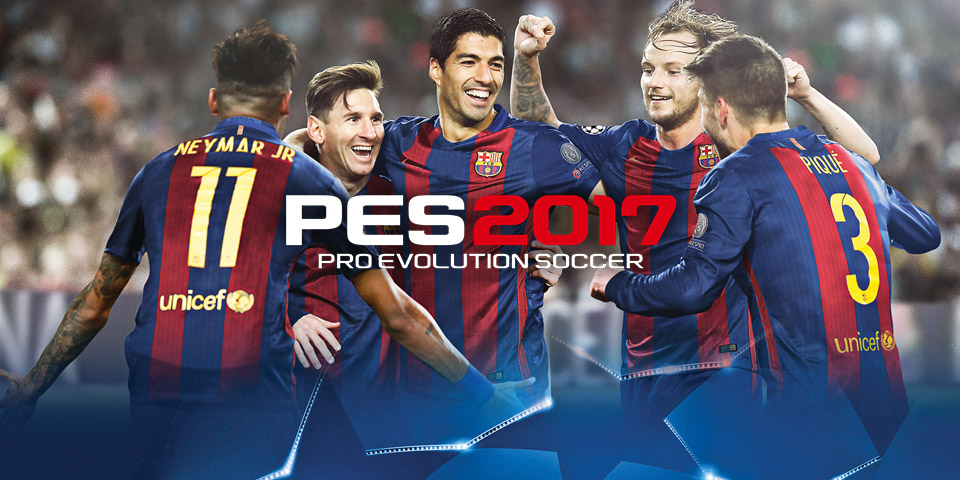 The 2017 edition of Konami's Pro Evolution Soccer (PES 2017) has recently been released to a high level of critical reception. Released on 15 September 2016 on PS3, PS4, Xbox 360, Xbox One and PC. PES 2017 received scores of between 88 and 90 from the critics, making it a couple of points more acclaimed than its predecessor PES 2016.
| Reviewer | Score |
| --- | --- |
| Metacritic (aggregator) | 87/100 |
| Amazon (customer reviews) | 4/5 |
| Gamespot | 8.6/10 |
| IGN | 9.5/10 |
| The Telegraph | 8/10 |
| The Guardian | 8/10 |
| Trusted Reviews | 8/10 |
| Aggregate Score | 8.4/10 |
Game Informer's PES 2017 review hit a huge score of 93, and the reviewer described it as a 'must-play' game which is 'the best entry in the series'. The review was highly positive towards the game, praising the improved controls and fluidity of the footballing action. A detailed and varied array of player animations was also noted. Finally, the reviewer said that PES 2017 is packed with 'sublime moments' and 'feelings of jubilation' which occur 'all over the pitch and in the game'.
IGN's review of Konami's football title evaluated the game in highly positive terms, awarding the game a phenomenal 9.5 out of 10. Previously describing PES 2016 as possibly the best football game of all time, IGN's reviewer said that this year's title is indeed better. "PES 2017 the kind of game that benefits from a host of incremental improvements that have a collectively beneficial effect," IGN said. "It demonstrates a commitment to the basics of the game that goes beyond adding features for the sake of having something that can be easily promoted with a flashy name."
IGN: "Slick gameplay, smart AI, and great online make PES 2017 a great all-round football game."
Describing the series a 'plucky underdog', The Guardian said that PES 2017 'builds considerably' upon the successes of the previous game in the series. The 'fast-paced and highly tactical gameplay' was found to make the title 'a thrilling simulation'. 'Exemplary AI' and a realistic football feel was slightly marred by the overall lack of 'sheen' in comparison to its main competitor, FIFA 17.
Gamesradar's review of the game also gave PES high praise, particularly in reference to the realism and top quality simulation style mechanics. They also praised steady improvements throughout the series' history but also complained about a certain lack of polish in its presentation.
The Guardian: "The traditional PES v Fifa rivalry is back – and Konami has produced its best football simulation since the glory days of PlayStation 2."
Overall then PES 2017 is a well regarded football title, certainly a worthwhile purchase for fans of sports games. The reviews certainly show that PES 2017 has definitely shaped up to be a worthy competitor to the upcoming FIFA sequel.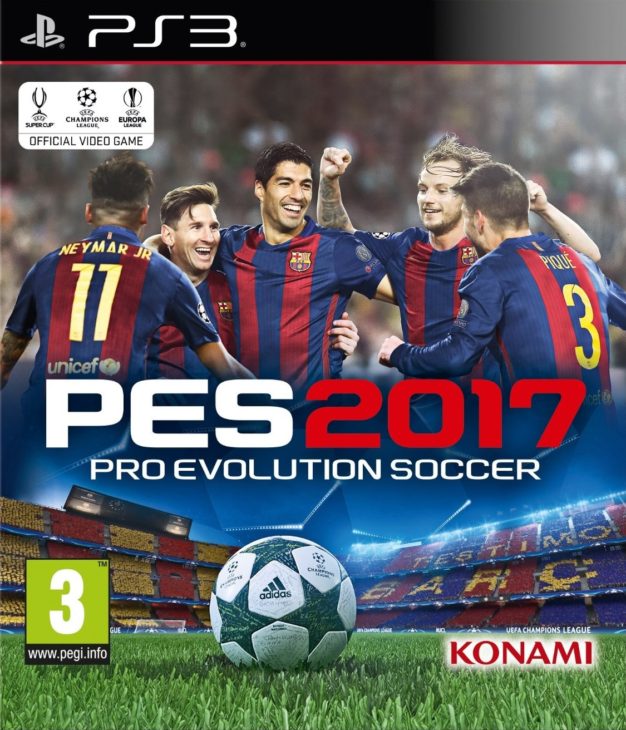 Pro Evolution Soccer (PES) 2017