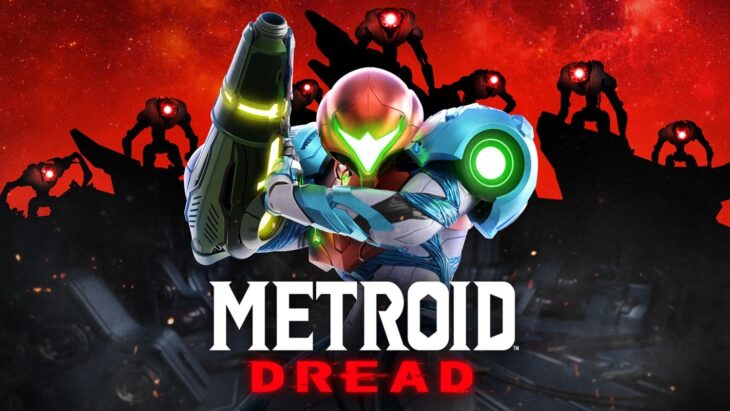 | Reviewer | Score |
| --- | --- |
| Metacritic (aggregator) | 88/100 |
| Forbes | 9/10 |
| Gamespot | 8/10 |
| IGN | 9/10 |
| USA Today | 9/10 |
| The Guardian | 3/5 |
| Nintendo Life | 10/10 |
| Aggregate Score | 86/100 |
Metroid Dread has been out for less than a week and it's already the most successful Metroid game to ever launch in the UK. It's also the fifth best-selling Switch exclusive game of 2021, meaning it is among some incredibly strong titles. The game rounds off the story that started in the original Metroid game, adding in new mechanics for a new era of gaming. Let's take a look at what the press thought.
Metacritic: 88/100
The game has been incredibly highly rated on Metacritic. Most games that are well-regarded get around 70 on the platform, but to get 88 is a true achievement. This score consists of 58 positive ratings from critics and 3 mixed reviews. There have been no negative reviews, and that seems to be with good reason.
Forbes: "An Excellent Conclusion To A Decades Long Story."
NME: 5/5
NME's reviewer thoroughly enjoyed the game because it's a return to classic 2D Metroid action without reliving the issues that the past games had. For example, the design is much better, and the action is far more intense thanks to the 2.5D angle the game sometimes takes. The reviewer also loved the horror-style elements that have been brought in with this entry, though there are tough difficulty spikes and the story is extremely hard to follow.
Gamepur: 9.5 out of 10
Gamepur's reviewer loved what Metroid Dread did with the series. It's everything a Metroid fan would want, but it's not afraid of throwing in some strong new mechanics. For example, machines now unlock a series of doors as opposed to abilities, and bosses are much more intense encounters with phases instead of straight fights. It also takes full advantage of the 60FPS capabilities of the Switch, something that so many games don't achieve.
The Guardian: "Nintendo's horror-tinged sci-fi feels oddly hollow."
Screen Rant: 5/5
Screen Rant's reviewer praises everything about Metroid Dread. In particular, they love how the new enemies, the E.M.M.I. occupy a single space and make it difficult to move through until they're defeated in a specific way. This adds a sort of cap on how far players can progress because that puzzle solution must be found before moving on, and it only makes the areas more tense while the enemies are around.
VGC: 5/5
VGC's reviewer echoes what most say about Metroid Dread, that it's the best Metroid game to ever released. However, the note that some of the progression in the early game goes unmarked, or at least isn't as telegraphed as it could be, which makes the game harder to get into at the start.
USA Today: "Like meeting an old friend that you haven't seen in a while, Metroid Dread marks a great return to the franchise's classic form."
GameSpot: 8/10
In their review, GameSpot's reviewer noted a few more negatives than others. For example, they say the new enemies break up exploration in a way that feels against the flow of the series, and that many of the new discoveries and weapons are underutilized. They also point out how the mini-bosses in the latter half of the game feel repetitive, which can harm any player's experience.
IGN: 9/10
IGN's review has nothing bad to say about Metroid Dread, praising it on every level and calling it the peak of the genre. This is something that most reviewers have said, and it's hard to see anything else once you've played it.
Overall, Metroid Dread seems to be a perfect game. While the differences between in and classic Metroid games to come across as negatives at times, they're simply jumping in one direction that the developers have made to prevent the game from feeling too similar to what has come before.