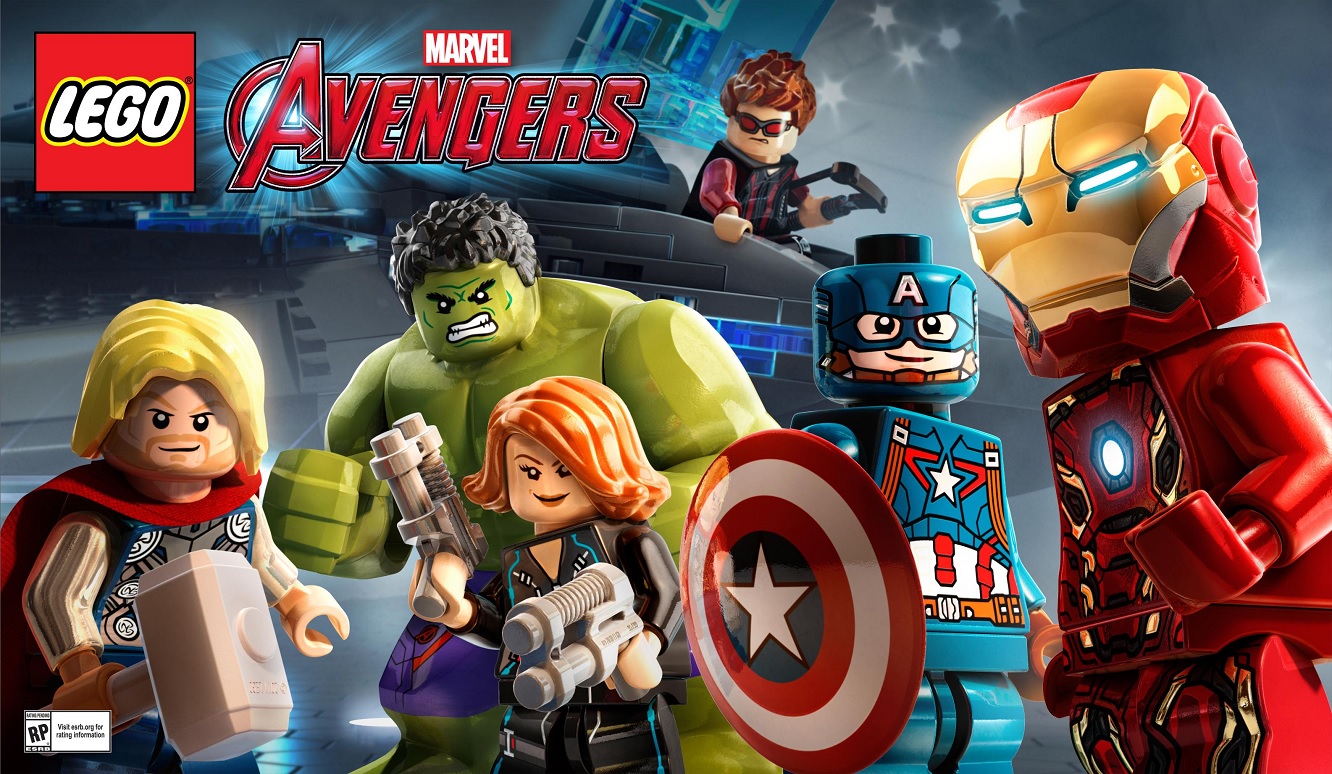 Overall reception: Mixed – true Lego style a bit let down by poor design
| Reviewer | Score |
| --- | --- |
| Metacritic (aggregator) | 71/100 |
| Amazon (customer reviews) | 4/5 |
| Gamespot | 7/10 |
| Polygon | 5.5/10 |
| IGN | 6.7/10 |
| Aggregate Score | 6.9/10 |
One of the latest in Lego's many spin-off games, which have included the Lord of the Rings, Star Wars and Harry Potter franchises, Lego Marvel's Avengers combines the world famous brick toys with the comic book creator Marvel's hugely popular Avengers franchise.
With over two hundred playable characters from the Marvel Cinematic Universe, Lego Marvel's Avengers combines action/adventure with puzzle solving in both single player and coop. This title follows the events in Marvel films such as The Avengers, Captain America, Iron Man and Thor.
Lego Marvel's Avengers launched to a mixed reception from games journalists and gamers. The game's PS4 version accrued scores of 71 and 6.7 from critics and gamers, respectively, on Metacritic. Similarly mixed responses were made by most review outlets.
IGN's review was somewhat disappointed in Lego Marvel's Avengers. Although IGN has enjoyed most of Lego's videogames, Marvel's Avengers was found to be one of the 'weakest' through a series of 'obvious, unfortunate restrictions'. Particular criticisms were levelled at the 'frantic' plot that jumps between the Marvel filmography like 'a series of uncoordinated vignettes'.
Although the game is affected by glitches and some tedious minigames, the gameplay sticks to the tried and tested Lego formula, along with an innovative cinematic team combo system. The various environments in most of the levels were described as the 'most realistic looking, dense places [IGN had] seen so far in any LEGO game'.
Likewise, Polygon found the story somewhat 'fractured', and thought the game was let down by technical and mechanical issues. The classic Lego-based gameplay was described as gratifying, and the enjoyment of other Lego games was still found in Marvel's Avengers.
However, the game was let down by scenes that left out player two 'for the sake of cinematic battles', and objectives that 'felt muddled and lacked direction'. Polygon concluded by saying that not even Lego's charm could make up for its poor gameplay and design.
GameSpot's review followed suit. They felt that Marvel's Avengers was the latest edition of a 'well-worn template', with a 'familiar, predictable feel' outside of 'cosmetic differences'. While GameSpot thought that the game was packed with plenty of fun moments, the combat was described as simplistic with little uniqueness when considering the number of playable characters.
GameSpot said that although the old formula of Lego games has become somewhat tired after Lego Dimensions, they found that Marvel's Avengers 'staves off franchise fatigue' with its 'cheery nature' and enjoyable characters.
Overall then, Lego Marvel's Avengers was let down by faults in the games design and storyline, although it remained playable by way of the familiar and reliable Lego formula and good range of fun characters.
Lego Marvel's Avengers is out now for all platforms.