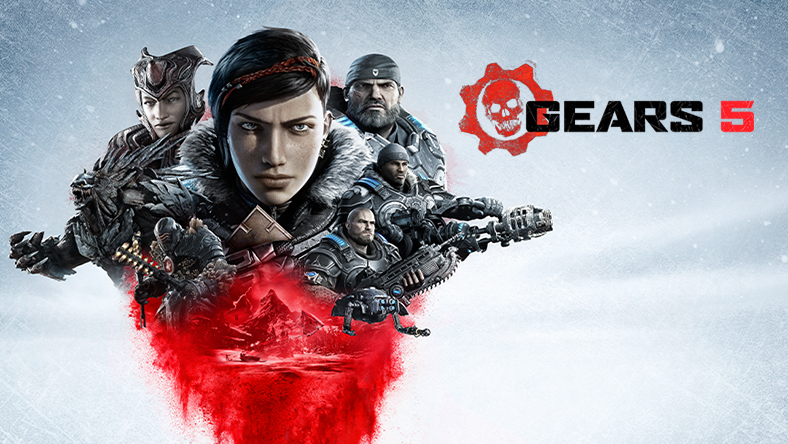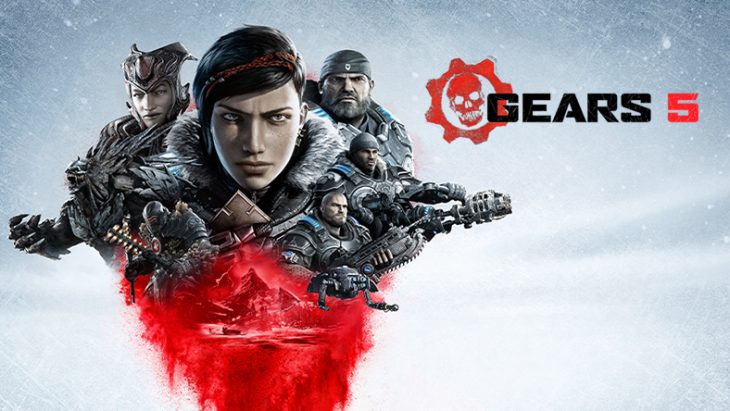 | Reviewer | Score |
| --- | --- |
| Metacritic (aggregator) | 85/100 |
| Amazon (customer reviews) | 4/5.0 |
| Gamespot | 7/10 |
| IGN | 8.8/10 |
| TrustedReviews | 4/5 |
| The Guardian | 4/5 |
| TechRadar | 4/5 |
| Aggregate Score | 8/10 |
Gears 5 is the long-awaited fifth entry to the Gears of War series. Players once again step into the shoes of a COG soldier to take down the hordes of Swarm threatening their existence. However, Gears 5 is probably the largest Gears of War game to date, and features far more than just the campaign to play through. Not all of this additional content has been enjoyed by fans of the series though, which is why the scores for Gears 5 seems to stay just out of reach of perfect.
Metacritic: 86/100
Gears 5 has an incredibly positive overall score on Metacritic, though some users might see the sub 90 figure as a bad thing. The score is made up of reviews from 40 critics, with 37 being positive, and only 3 being mixed. User reviews tell a slightly different story with 369 total ratings made up of 317 positive ones, 17 mixed ones, and 35 negative ones.
The Guardian: "Thrills, kills and belly laughs in a refreshing reboot."
GameRant: 5/5
GameRant's perfect score for Gears 5 praises almost every aspect of the game. The main campaign is a mixture of classic Gears of War action, coupled with moments of quiet where the lore of the world is enhanced. The only cause for concern, GameRant say, is the in-game shop, which looks as though it could drastically alter the Gears of War formula and begin locking content behind monetisation.
The Guardian: 4/5
The Guardian also praise Gears 5's campaign for the way it advances the overall story whilst paying tribute to older titles. The new female lead is a refreshing change, and through the lens of a new character players are able to question the choices made by the series' old protagonist, JD Fenix. In particular, it's Escape mode that The Guardian says is a welcome addition to the game. The new game mode pits players against hordes of enemies as they fight to work through various maze-like maps.
Gamespot: "With new additions, Gears 5 makes its cover-shooter core more adaptive to different playstyles."
GameInformer: 8.5/10
GameInformer's score is reflective of the overall critical response to Gears 5. They focus on the game's multiplayer aspects, which have been tuned to make them more accessible to newcomers. In particular, Versus mode has been altered so that it's far less competitive, and more open to those new to the series. However, they point out that the choice of DLC characters for the game, Sarah Connor from Terminator for example, is more distracting than special, since most players have this skin and are using it all the time.
GamesRadar: 4/5
GamesRadar went into their review with quite a closed mind to the Gears of War series. They believed that the signature cover shooting, bulky character models, and over-militarised world lore was overdone. However, once they'd played the game they saw that the developers, The Coalition, have altered the series in Gears 5 just enough to keep things fresh and interesting. In particular they seem to think that the multiplayer modes will keep players entertained for many years to come.
Trusted Reviews: "Gears 5 is the series' most ambitious entry to date, bringing with it an endless wave of revolutionary ideas that the franchise has been in desperate need of for years."
XboxAchievements: 90/100
XboxAchievements praise The Coalition for creating a game in a series that's now thirteen years old, and keeping it fresh. They say that everything, from the core campaign and traditional Gears of War mechanics, to the new multiplayer modes and co-op Escape mode, is highly enjoyable. It's not often that a series can alter so little and keep things interesting without a major series reboot, but something about Gears of War seems to keep players coming back.
Twinfinite: 4.5/5
Twinfinite says that almost everything in Gears 5 is a step up from the past game, and then some. The only aspect they criticise is the campaign, specifically the open world areas. Twinfinite comment that these areas feel underutilised. It's at these points in the game that players are taught about the world and fed lore for the current game, but it seems like too little is packed into these areas to make them feel on the same level as the action-oriented sections.