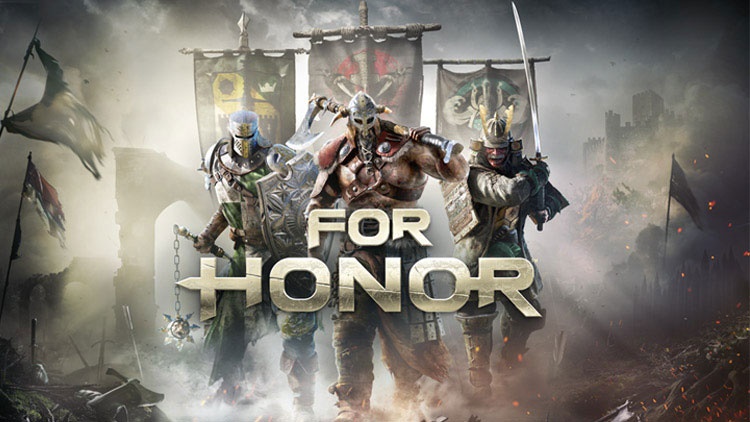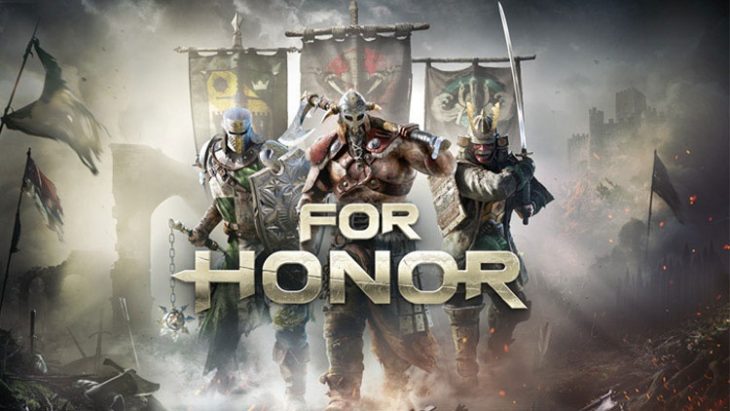 | Reviewer | Score |
| --- | --- |
| Metacritic (aggregator) | 78/100 |
| Amazon (customer reviews) | 3.2/5 |
| Gamespot | 8/10 |
| IGN | 8/10 |
| Polygon | 8/10 |
| Trusted Reviews | 8/10 |
| The Guardian | 8/10 |
| Aggregate Score | 7.7/10 |
For Honor is a brand new IP from Ubisoft available on PC, PlayStation 4 and Xbox One. A third-person melee combat game, For Honor offers players the opportunity to fight for one of three factions, Viking, Samurai or Knight, in fast-paced battles against opposing factions. The game appears to have been designed with an eye on the popularity of all-action cooperative online experiences such as Overwatch, one of the most successful new IPs of last year.
Below is roundup of reviews for the PS4 version of the game. The reviewers included in this roundup has shown quite a uniformity in scoring the game, all of them scoring it 8/10.
Metacritic. Review aggregator Metacritic currently list For Honor (PS4) with an aggregate score of 78 out of 100. At the time of writing the score is based on 45 reviews. 37 of these reviews are classed as "positive" by Metacritic and eight of the reviews are classed as "mixed". Tellingly, none of the reviews listed are classed as "negative" by Metacritic, suggesting that, at the very least, For Honor has something to offer gamers.
The Guardian: "A bruising, bloody and focused fighting sim."
The Guardian provided one of the most positive reviews of For Honor, awarding it 4 stars out of 5 and praising its single-minded focus on combat. "For Honor has the purity, depth and blood grace of a martial art," the Guardian's reviewer wrote, praising the "beautifully realised" historical environments where the combat takes place and the game's ability to provide set-piece encounters such as castle sieges. The Guardian were also impressed with the combat system and noted that issues with the game's Beta multiplayer appear to have been addressed, though they were a little concerned that bots were so prevalent in multiplayer, suggesting that there were problems matching players across the network.
Polygon were also impressed with For Honor and awarded it a score of 8 out of 10. Though they criticised the game's single-player experience as "rote and not worth revisiting," they enjoyed the melee combat system and found considerable depth in multiplayer – if players were willing to invest in a challenging learning curve. "There is no way to win without paying attention to your foe's guard and varying your strikes," Polygon's reviewer noted, highlighting the importance of tactics and knowledge of opponents in the game and the satisfaction players would experience as a result when able to earn victory.
IGN: "One of the most complete and flexible melee combat systems I've ever experienced."
IGN also awarded For Honor 8 out of 10 and joined Polygon in praising its melee combat system, which the IGN reviewer called "second to none." They echoed observations that the single-player experience in For Honor is limited but found multiplayer an immersive experience, albeit one with a meagre reward system that "feels designed to push you toward the store where Steel can be bought for dollars." Nonetheless, the reviewer found the game awarding and addictive, noting that "the more I play For Honor, the more I want to play For Honor."
Gamespot were another major reviewer who awarded For Honor a score of 8 out of 10. They again praised the game's "layered combat" and multiplayer experience, but felt that the game's narrative was "awful" and that combat could become frustrating at times when taking on multiple enemies and things became too chaotic. These drawbacks didn't detract from the reviewer's experience of the game too much, however, and they weren't the first to notice the singularity of the game. "There are not many games quite like For Honor," they noted, contrasting it with titles such as the Dark Souls series that offer a different kind of experience.
Polygon: "For Honor is worth the work you have to put into it."
Overall there is a strong critical consensus on For Honor. The game offers a new type of combat experience, blending fast-paced action with a complex melee combat system that requires tactical thinking and the analysis of opponent's strengths and weakness. The narrative of the game and its single-player story mode are not strong, but the game offers substantial multiplayer depth if gamers are prepared to put in the work to master the combat system and earn rewards.