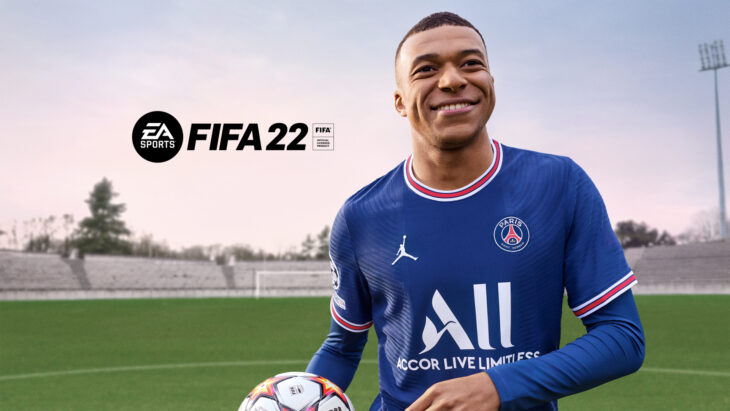 | Reviewer | Score |
| --- | --- |
| Metacritic (aggregator) | 78/100 |
| Amazon (customer reviews) | 3.5/5 |
| Gamespot | 8/10 |
| IGN | 7/10 |
| Screen Rant | 4/5 |
| The Guardian | 4/5 |
| Trusted Reviews | 3.5/5 |
| Aggregate Score | 75/100 |
FIFA 22 has launched to rave reviews from almost every press outlet. The game has some major improvements over past releases and is really the true test of how far the series can be pushed on the PS5 and Xbox Series X/S. Let's see what everyone had to say about the PS5 version.
Metacritic: 78/100
Metacritic's scores are overwhelmingly positive, with 33 positive results and 10 mixed from press. There were no negative reviews, which is easy to expect given the prowess EA's development teams now have when working on the football franchise.
The Guardian: 4 out of 5 stars
The Guardian praises FIFA for everything that the franchise has ever done. The core engine feels more surefooted than ever, with many improvements making the game feel more natural than ever. The reviewer does point out that the toxic loot box system still exists within the title, though steps have been made to make it less egregious in this entry.
The Guardian: "A flamboyant multiplex of total football."
GameSpot: 8 out of 10
GameSpot dives into the heart of what's different in FIFA 22, and it's pretty brutal about it. While nothing much has changed in moment-to-moment football, other than it feeling better than ever, several quality of life improvements make the game feel like a small step up. For example, FIFA Ultimate Team is now much more accessible and therefore less of a timesink, but nothing much has evolved significantly over FIFA 21.
IGN: 7 out of 10 stars
When it comes to FIFA 22, IGN echoes the thoughts of every other review with one big difference. The press outlet has highlighted microtransactions as a big problem in the title. Given that the franchise is banned in some countries over issues with gambling laws, IGN believes that the level of microtransactions should be culled to make the game feel like less of a money grab.
Gamespot: "FIFA 22 excels on the pitch with a patient and more methodical style, but additions elsewhere are only incremental and microtransactions still leave a bad taste."
Amazon: 3.5 out of 5 stars
The user reviews on Amazon vary wildly depending on the version purchased. On last-gen consoles, the game seems to contain a lot of bugs and glitches that need to be fixed, while it runs well on current-gen versions. Most users don't have a problem with the microtransactions, but many of them say that the gameplay improvements are top-notch.
Screen Rant: 4 out of 5 stars
Screen Rant praises the additional modes in FIFA 22 for the much-needed variance they bring to the gameplay. Both Volta and Career modes offer something different from the core game. It adds that the game is even more fun to watch now than ever, which may be just as well for long-suffering partners.
IGN: "FIFA 22 heralds the next generation of virtual football, and while it doesn't reinvent the ball, the attacking and defending gameplay gains moment-to-moment fluidity."
Trusted Reviews: 3.5 out of 5 stars
Trusted Reviews adds little more to the general praise for the game, but does point out that FIFA Ultimate Team is now more pay-to-win than ever. However, the vast majority of the game isn't, and feels much better to play thanks to the additional animations that make player movement look so much smoother.
Overall, FIFA 22 seems to be another winning entry in the franchise. However, for all the changes EA has made to FIFA Ultimate Team, it's still the aspect of the game that holds it back from a perfect score, and it always will be.