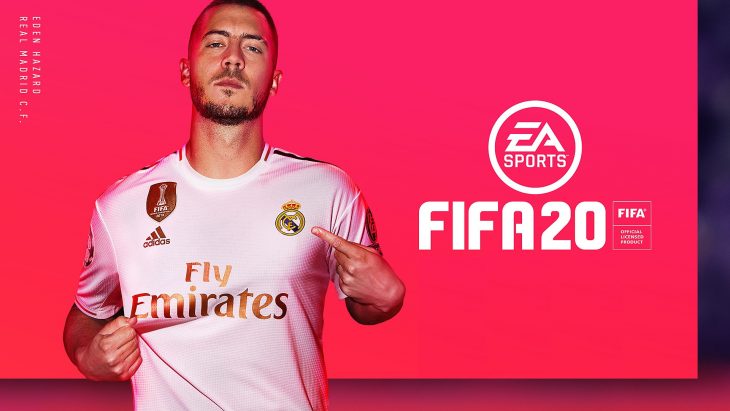 | Reviewer | Score |
| --- | --- |
| Metacritic (aggregator) | 79/100 |
| Gamespot | 8/10 |
| IGN | 7.8/10 |
| TrustedReviews | 4/5 |
| The Guardian | 4/5 |
| Forbes | 8.25/10 |
| TechRadar | 4/5 |
| Aggregate Score | 8/10 |
FIFA 20 is the latest iteration of the FIFA franchise. The game brings a lot of innovation to the FIFA name, particularly with the inclusion of VOLTA, a new game mode that resembles the FIFA Street series. The results are in from players and critics alike, and it seems as though this year's FIFA has some glaring issues.
Metacritic: 79/100
On Playstation 4 FIFA 20 has a score of 79, on Xbox One it's the same, but only one review has been posted for the PC and Nintendo Switch version at the time of writing. Across all platforms it seems that users are fairly negative about the new game, mostly because they feel that very little has changed. Among critics, reviews are mostly positive, with a few mixed, but no negatives.
Gamespot: "New season, old tricks."
Gamespot: 8/10
In their review, Gamespot give FIFA 20 a glowing recommendation, whilst warning against the trappings that series fans have come to expect. The breadth of content available, Gamespot says, makes FIFA 20 an essential purchase for any football fan, but there are places where the game feels underdeveloped. Career mode, for example, feels like it could go further and deeper with players, but it has still seen an improvement over older versions of FIFA. Gamespot says that VOLTA is an interesting addition to FIFA 20, but it feels like a stripped down version of FIFA Street. Any fans of the FIFA Street series simply won't be satisfied.
IGN: "Smells like street spirit."
IGN: 7.8/10
IGN's review echoes a lot of the points made by Gamespot. While they point out that the additions made in FIFA 20 are welcome, and keep the game interesting for series fans, the title as a package is underwhelming overall. Each mode feels like it could do just a little bit more, while certain game types feel pointless altogether. FIFA 20 builds upon what FIFA games are well-known for, but there are still big misses in amongst the hits, such as VOLTA's online league mode. In this mode players compete against other players with their own stylish VOLTA team. Should they win, they'll be able to pick a player from the opposing team to add to their squad, customise, and ultimately show off their individual flair with. However, the lack of extra points for flashy tricks makes VOLTA a weak, watered down version of the series it tires to copy.
Trusted Reviews: "FIFA 20 remains a gorgeous and fun-to-play football game that's as addictive as ever."
Forbes: 8.25/10
Forbes paint a better picture of FIFA 20, praising the innovations made across the board, particularly with VOLTA. Their highlights include the King of the Hill game mode, which requires players to hold the ball in a certain zone for the longest period of time in order to win. Forbes also say that Mystery Ball is an enjoyable addition, a game mode that boosts a random attribute with every goal scored.
The Guardian: 4/5
The Guardian speak of FIFA 20 as a great addition to the series. The stripped back core campaign of career mode has been improved with features from The Journey, the cinematic story mode introduced in FIFA 17, mainly because that mode is now gone. While career mode is enhanced because of this, it's still lacking compared to The Journey, and even FIFA 20's own FIFA Ultimate Team, which offers more immediate rewards.
Polygon: "If the game was an Oscar winner, it'd be for Best Supporting Actor."
VG247: 4/5
VG247 says most of the same things about FIFA 20 as other reviewers have been. While it's a great new entry to the series, it's just a new lick of paint on what is effectively the same game as last year. While VOLTA and some other additions bring a fresh feel to the title, it's much of the same. However, this isn't such a bad thing, considering repetition is the name of the game in football, and that's what FIFA fans keep coming back for.
Forbes: "FIFA 20 is fun, which is the most important thing."
Eurogamer
Eurogamer points out that while FIFA 20 is flawed in a number of ways, it's also incredibly fun. The game is great fun, whether playing Ultimate Team online, of playing against another player in the same room in a casual match. The magic of football bleeds through in FIFA 20, and that's enough to make it fun for anyone playing. Regardless of what's changed between the games over the years, this is still the core FIFA experience, and football fans will have a great time with it.