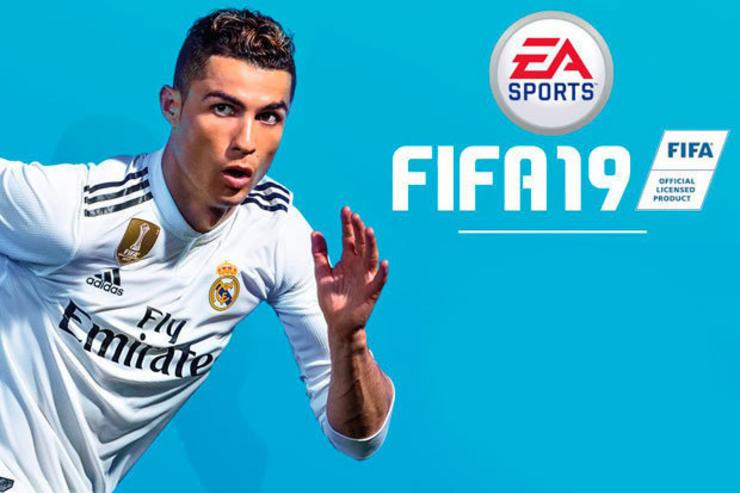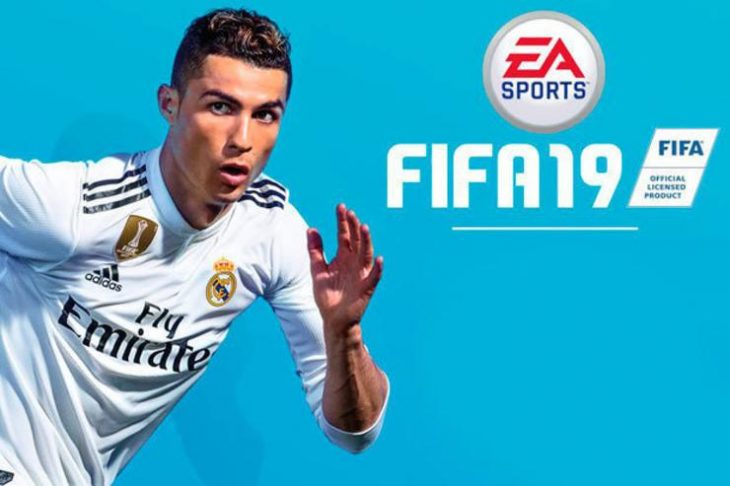 | Reviewer | Score |
| --- | --- |
| Metacritic (aggregator) | 83/100 |
| Amazon (customer reviews) | 3.0/5.0 |
| Gamespot | 7/10 |
| IGN | 8.2/10 |
| Techadvisor | 9/10 |
| The Telegraph | 4/5 |
| The Guardian | 4/5 |
| Aggregate Score | 7.7/10 |
FIFA 19 officially releases today for all consumers, though anyone who purchased the Champions Edition has already had three days early access. The game has been highly anticipated because of the variation to the FIFA formula it promises to bring, including brand new game modes and enhanced systems.
Metacritic: 83
The current score on Metacritic for FIFA 19 is 83 for Playstation 4 and 82 on Xbox One, showing consistent scores across the platforms. Out of 40 critic reviews 36 were Positive, with 4 Mixed and 0 Negative, showing just how well the game has performed in the eyes of the press. On Nintendo Switch the game received an overall score of 77 from 6 Positive and 2 Mixed critic reviews, demonstrating the strength of this version of the game as a core release instead of a port with features missing.
The Guardian: "Triumphant update brings fun and fantasy to the fore."
Amazon: 3 out of 5 Stars
FIFA 19 currently only has 11 reviews for the standard edition of the game, and 18 for the Champions Edition, both of which average at 3 out of 5 stars. The reviews range from customers praising the title for being an overall improvement on the FIFA formula, to complaints about the game's campaign. A common criticism from critics is the weakness of The Journey, FIFA 19's campaign mode, and it's easy to see here that this opinion translates directly to the consumer experience. While The Journey may be competent on a technical level, it's clearly not good enough on an experiential level.
IGN: 82
IGN praise FIFA 19 for being a great innovation on the usual FIFA formula. The new game modes add hours more replayability to the game's already extensive selection, and improved ball control mechanics make each movement feel as though it counts. However, this year's addition to the FIFA campaign mode, The Journey, is lackluster and slow in comparison to FIFA 17 and 18's. IGN believe that even with a weaker campaign mode FIFA 19 will prove to have the same longevity of FIFA 18, if not more thanks to the inclusion of brand new modes to play around with.
The Telegraph: "Improved football phenomenon is much more than just a game."
Forbes: 92
Much like IGN Forbes say that FIFA 19 is a brilliant iteration of EA's football classic. The brand new Timed Finishing feature allows players to break down potential scoring shots, giving players a wider view of the NPCs around them from both teams, greater control over the power of their shots, and an opportunity to improve the accuracy of the goal they might score. Forbes also say that The Journey campaign is well voice acted and engaging, rating it as a highlight of FIFA 19. In their opinion the improvements made to FIFA Ultimate Team make it more fun for players of all skill levels, separating out players by divisions and assigning appropriate rewards for each.
Eurogamer: No Score
While Eurogamer haven't given FIFA 19 a score they have reviewed the title across all platforms. They found FIFA 19 to be outstanding technically and an improvement in almost every way on FIFA 18. New modes such as Survival, which removes a player from a team each time they score, or No Rules which removes the referee, add more gameplay value than they're given credit for and should form the basis of new competitions between gamers moving forward with the series. The only issue with FIFA 19, as far as Eurogamer is concerned, is with FIFA Ultimate Team. The game mode is still built around encouraging players to buy more packs via microtransactions instead of providing a riveting gameplay experience, which they see as a downside considering customers have already purchased FIFA 19.
IGN: "FIFA 19 is a definite improvement on last year's effort, despite not all new additions quite hitting the mark."
Gameinformer: 80
While Gameinformer's score suggests they enjoyed the game, and that's partly true, they had the same issues with it that most critics have had. A poor iteration of The Journey and little more improvements to the overall game, other than fresh graphics and an updated bank of players, make it little more than a shiny new version of FIFA 18. However, Gameinformer were very impressed with the new House Rules game modes, which bring an almost endless level of replayability to a game mode that was never worth mentioning before, Kick Off Exhibition.
GamesRadar: 90
GamesRadar say that FIFA 19 has a number of positive qualities that fans will adore. The new Champions League content, which has now been included thanks to the acquisition of the Champions League license, gives a fresh feel to most aspects of the game. The improvements in ball and player control, including the timed finishers, brings new depth to what has been fairly shallow gameplay for a number of years. Finally the addition of the Chinese League gives even more replayability as players are able to not only compete in a new competition, but also play as a number of teams they've never been able to access before. However, the career mode is still a sore point for GamesRadar, adding little to the game, and despite mechanical improvements players have found momentum to be a recurring issue. Unfortunately despite a new physics model being introduced the AI is, more often than not, favoured by it and can make players feel a little cheated by systems they have no control over.
Eurogamer: "The spectacular, troubling video game modern football deserves."
Overall FIFA 19 has been well-received. It seems as though all versions of the game, with the exception of the Legacy Edition, are consistent in terms of gameplay and features. This will be the second year the game has been available as a full release for a portable console, which should only bolster the player base as they find better ways to play on the go. Unfortunately the campaign sounds as if it's not worth playing compared to the new Kick Off modes, and while FIFA Ultimate Team might be engaging it's little more than a shallow cover for a system that wants players to spend more money.