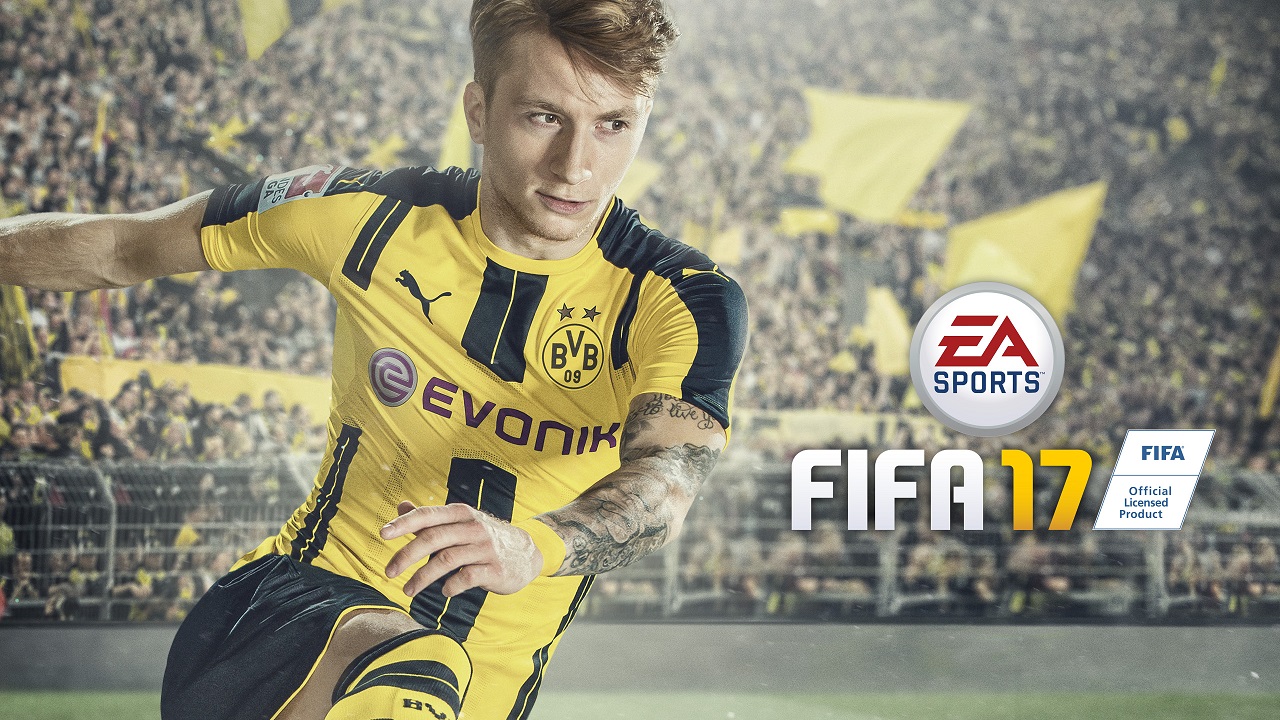 Back again for a new year's season, Fifa is certainly by now a sure-fire bet for any fan of football. Indeed, it has already sold forty times more copies than it's main competitor PES 2017. Developed by EA's Canadian branch and published by EA Sports, Fifa 17 hit the shelves on September 27, 2016 on all major platforms – PS3, PS4, Xbox 360, Xbox One and Windows.
| Reviewer | Score |
| --- | --- |
| Metacritic (aggregator) | 87/100 |
| Amazon (customer reviews) | 4/5 |
| Gamespot | 8.6/10 |
| IGN | 9.5/10 |
| The Telegraph | 8/10 |
| The Guardian | 8/10 |
| Trusted Reviews | 8/10 |
| Aggregate Score | 8.4/10 |
As expected, this year's iteration of Fifa has been a major hit with near all critics and reviewers, as shown by the Metacritic review score accumulation. On Playstation 4, Fifa 17 earned itself a score of 84, while hitting 86 on Xbox One. Interestingly, the review scores from gamers themselves on Metacritic show a different story, as Fifa 17 only managed to pull in scores of 5.2 and 5.5 on PS4 and Xbox One respectively.
IGN's review: One of the greatest new additions to the series, in IGN's opinion, is The Journey – a new mode in which players take an up and coming football star to the heights of the Premier League. IGN described it as 'a microcosm of everything that's good and bad about FIFA', in that it offers tight and improved gameplay yet with some tweaking necessary.
Polygon: "FIFA 17 fells like a reintroduction to what makes this series great.
Rating it 8.4 overall, IGN found that all the 'off-pitch' aspects of the game – like the licensing and atmosphere – were without challenge, while the 'on-pitch' mechanics were found to be somewhat lacking in comparison to PES 2017.
GameSpot's review rated Fifa 17 at 9 out of 10, with excellent presentation and modes, yet no major changes. They also focused on The Journey, mentioning that the incremental developments in gameplay mechanics and graphics are only minor yet welcome additions. The reviewer called The Journey a 'football Cinderella story', which they felt made a 'pleasant change' in the older Ultimate Team mode.
IGN: "It's not easy to find ways to surprise people in an annualised game, but [The Journey] is a very pleasant one."
Aside from the new flagship mode, GameSpot said "Fifa 17 feels like a round of unglamorous but welcome housekeeping," describing the new game's changes as 'much-needed tweaks' that only arise 'when there's nothing really pressing to address'.
Playstation Lifestyle felt that Fifa 17 is 'as solid and dependable as ever'. Game Informer also described The Journey as 'a good start', marred by some minor flaws.
Fifa 17 will appeal to fans of both the series and of football itself, in the same way that its predecessors do. Existing fans will know exactly what to expect – with the added bonus of The Journey – while newcomers will be enthralled by the top quality football experience.