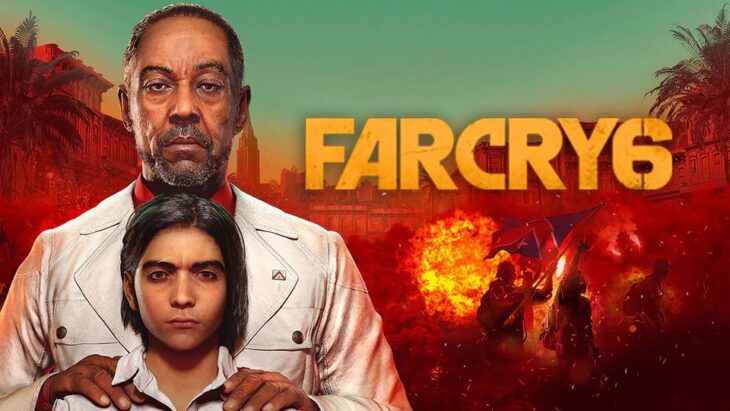 | Reviewer | Score |
| --- | --- |
| Metacritic (aggregator) | 75/100 |
| Amazon (customer reviews) | 3.8/5 |
| Gamespot | 7/10 |
| IGN | 8/10 |
| Gamepur | 3.5/5 |
| The Telegraph | 3/5 |
| Digital Trends | 4.5/5 |
| Aggregate Score | 74/100 |
Far Cry 6 is the latest entry in Ubisoft's beloved Far Cry series. With a celebrity appearance as the main villain this time around, the game seems set to be the best yet. Let's see what reviewers thought of the PS5 version of the game after spending dozens of hours on Yara.
Metacritic: 75/100
Overall, the scores seem to be positive for Far Cry 6. 30 are positive, 13 are mixed, and 1 is negative. It's interesting to see such variance in the reviews, but in a franchise that's reaching a ripe age without mixing up its formula too much, it's easy to see why.
VGC: 2 out of 5 stars
VGC isn't out to give Far Cry 6 a bad name. It explains that the game does the Far Cry thing extremely well, but it doesn't iterate on the formula in any meaningful way. There are changes to what players will expect, but this is the same game as Ubisoft was giving players years ago. That lack of evolution is why this score is so low.
VGC: "Far Cry 6 is a bland entry in a series in need of revolution."
Gamepur: 7.5/10
Gamepur seemed to have enjoyed most of what the game offers, but still echoes the thoughts on the lack of evolution that VGC expressed. Yara is the most interesting location to date, and there's a lot to do in the game, but a refusal to engage with the themes on show makes the title feel quite jarring. This is only accentuated by the lack of clarification on a political front from the game's developers.
Digital Trends: 4.5 out of 5 stars
Digital Trends seemed to enjoy the political themes of the game and how players get to engage with them. As a guerilla fighter pushing back against an oppressive dictator, it's hard not to get into the politics of Yara in the game. However, the one thing that the outlet took issue with was the Spanish used in the game amongst the English dialogue, which is imperfect and needs to be patched.
The Telegraph: "Far Cry 6 review: Cuban-set shooter offers plenty of bang for your buck but nothing revolutionary."
GameSpot: 7 out of 10
GameSpot's review praises Far Cry 6 for the amount of content it gives players. There are loads of weapons, activities, and generally just so much to do. However, the enemies don't seem to have any sense of self-preservation, making them easy to kill and pulling the experience back somewhat. It's also hard to engage with the weapons that can be found around Yara when enemies fall to anything.
IGN: 8 out of 10
IGN thoroughly enjoyed Far Cry 6. The thing it latches onto are the improvements over past systems, such as a new inventory UI that makes it possible to easily switch out gear and weapons on the fly. This makes the bloated inventory of past entries much easier to get on with, and streamlines the entire experience as a result.
Forbes: "Bigger, Brasher, But A Bit Baffling."
God is a Geek: 9 out of 10
God is a Geek loved Far Cry 6. It does everything a Far Cry game needs to do and adds a few meaningful bits of content on top that feel new but are really just changes to the standard formula. However, the game is so full of things to do that it can feel overwhelming, which is a big issue for those who want a more focused title.
Overall, Far Cry 6 seems to have reviewed well, but there's no denying that it doesn't mix up the formula enough. There's a serious lack of evolution, but at this point, Ubisoft is making a game for Far Cry fans, not a wider audience. It knows what Far Cry fans want, and they at least seem to be happy with the title.