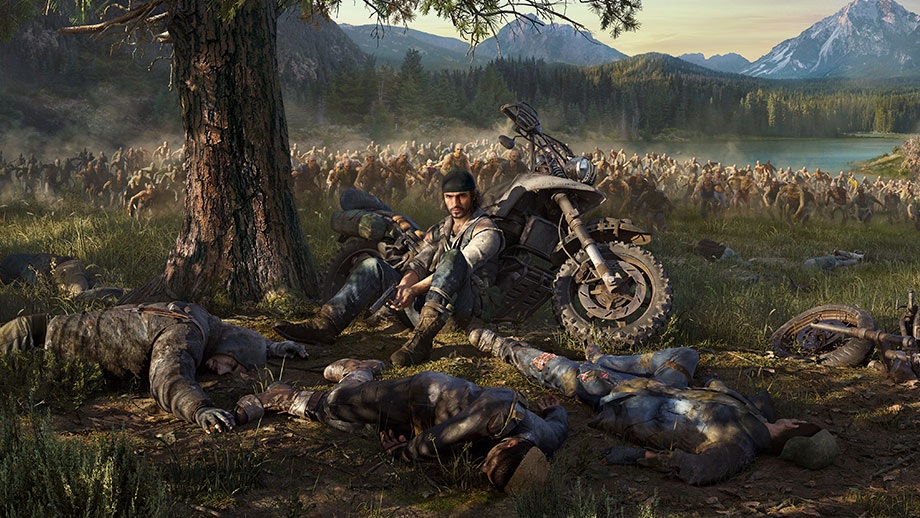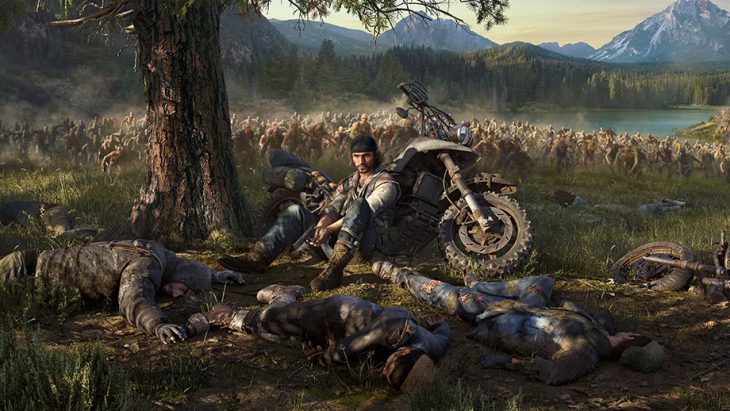 | Reviewer | Score |
| --- | --- |
| Metacritic (aggregator) | 72/100 |
| Amazon (customer reviews) | 4.4/5.0 |
| Gamespot | 5/10 |
| IGN | 6.5/10 |
| Trusted Reviews | 3.5/5 |
| The Guardian | 3/5 |
| Gamesradar | 3.5/5 |
| Aggregate Score | 6.8/10 |
Days Gone is Sony's latest first party exclusive for PlayStation 4, developed by Sony Bend. The game put players in the shoes of Deacon St John, a biker in the middle of the apocalypse. Players rely on Deacon's survival skills and affinity with his motorbike in order to thrive in this slightly different take on the zombie apocalypse, with hordes of 'Freakers' out for the flesh of anything living.
The game has received mixed reviews across the board, ranging from near perfect scores to devastatingly low ones. Here's a look at some of the top reviews for Days Gone.
Metacritic: 72 out of 100
At the time of writing the Metacritic score for Days Gone sits at 72 out of 100. This is the cumulative result of 89 critic reviews that have been submitted, but there are still a number of press outlets that post reviews without a traditional score. Those critic reviews are made up of 53 positive reviews, 34 mixed reviews, and 2 negative reviews. Days Gone also has an average user review of 8 out of 10, made up of 1,342 positive reviews, 76 mixed reviews, and 263 negative reviews.
IGN: "Frantic hordes of zombies are exciting, but the world and repetition aren't."
Amazon: 4.4 out of 5 Stars
Amazon's average review score of 4.4 is made up of 67 percent 5 star reviews, 19 percent 4 star reviews, 6 percent 3 star reviews, 1 percent 2 star reviews, and 7 percent 1 star reviews. In the reivews users point out that while the game doesn't have a map the size of other open world games like Red Dead Redemption 2, it still feels like a big game. The Freakers are a welcome change to traditional zombies, and the story is compelling and fun to play through. Many point out that they were apprehensive because of the poor review scores the game was getting, but were pleasantly surprised to find that they enjoyed the game when they played it themselves.
GameInformer: 78 out of 100
GameInformer praise Days Gone for its world, one that constantly had them on edge because of the massive number of zombies, or 'Freakers' as the game calls them, and the lack of available supplies. However, they add that for a first party title Days Gone lacks the polish of similar games such as Horizon Zero Dawn. They add that while the supplies available to players are scarce, they actually found the world to be rather empty, and almost devoid of both things to do and classic open world tropes.
Eurogamer: "a shallow copy of many better open-world action games."
Gamespot: 5 out of 10
Gamespot's review of Days Gone paints a less than glowing picture. While they say that some storylines within the game are both enjoyable and stand out against those in other triple A titles, they add that the game's overall narrative is flawed, and the protagonist dull for the most part with an unconvincing backstory. They add that the game's pacing takes away from what should be exciting encounters with hordes, and the activities in the open world get repetitive after a while. These points indicate that the core game of Days Gone isn't as good as it should be, but Gamespot also point out that clearing out hordes, enemy camps, and infestations are satisfying for their own reasons outside of all that.
IGN: 6.5 out of 10
IGN's review for Days Gone contains many of the same points as Gamespot's. The title has an open world that's great to explore at the start, but soon becomes tiresome with the exception of hordes to take out and camps to destroy. One aspect of the game they did focus in on was the bike, what could be called the second main character in the game. IGN say that Sony Bend nailed the driving with this vehicle, and gave the upgrade system meaning when in later missions it was impossible to complete missions without fixing up one part or another. However even here they say that a lack of rare and individual parts that provide interesting perks failed to help this system deliver as much as it could have done.
The Guardian: "The highly anticipated postapocalyptic adventure builds a believable, thrilling world, but populates it with cardboard cut-out survivors."
Eurogamer: No Score
Eurogamer's scoring system doesn't operate on numbers, but they do provide a very honest opinion about each game they review. With Days Gone they point out many of the flaws others have already highlighted, but the story was one area that they say they noticed the most. Eurogamer say that every story mission feels needlessly pumped with emotional importance that isn't required, and the backstory that builds the picture of protagonist Deacon St. John before the outbreak is lacking in many ways.
The Guardian: 3 out of 5 Stars
The Guardian call Days Gone a Far Cry game if it was set in a different perspective and played out in the world of The Last Of Us. They say the setting is nothing new, but the different take on the zombie apocalypse, one that shows survivors as biker gangs instead of small groups of downtrodden people is refreshing. The world of Days Gone, The Guardian says, is enriched in a way that only characters like those seen in Sons of Anarchy can, but it isn't conducive for long play sessions. Instead The Guardian says that Days Gone is better in short bursts, fun for a while but only in short bursts.