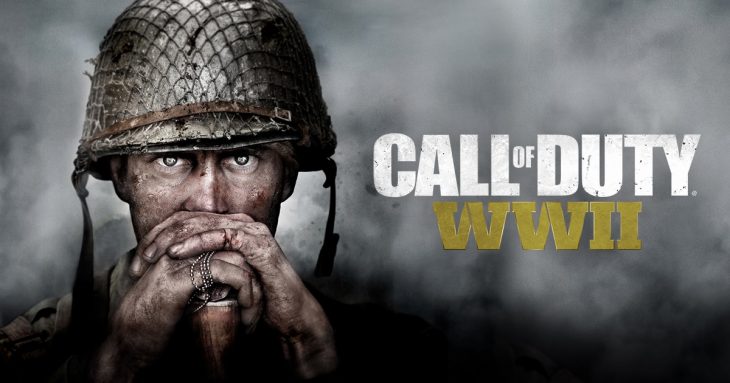 | Reviewer | Score |
| --- | --- |
| Metacritic (aggregator) | 80/100 |
| Amazon (customer reviews) | 3.1/5.0 |
| Gamespot | 9/10 |
| IGN | 8/10 |
| Polygon | 7/10 |
| Trusted Reviews | 8/10 |
| The Telegraph | 4/5 |
| Aggregate Score | 7.7/10 |
The Call of Duty franchise is one of the leading gaming brands in the world. Once a byword for rip-roaring, first person shooter action, especially in its online multiplayer iterations, the series has lost a little traction in recent years and last year's Call of Duty: Infinite Warfare was poorly received by critics. Activision, the publishers of the CoD series, have returned to the game's origins as a World War 2 shooter to see if they can rekindle the magic.
Is Call of Duty: World War 2, available for Xbox One, PS4 and PC, a return to form? Let's take a look at some of the major reviews for the PS4 version of the game.
Metacritic. Review aggregator Metacritic currently list the PS4 version of Call of Duty: World War 2 (CoD: WW2) with a metascore of 80 out of 100. At the time of writing this score is based on 55 individual reviews and indicates "generally favourable reviews" for the game. Of the 51 critical reviews, 46 are classed as "positive" by Metacritic and nine as "mixed." Perhaps tellingly, none fit in the remaining category "negative," suggesting that, at the very least, the game has something to offer.
GameSpot were impressed with the game and awarded it a score of 9 out of 10. They felt the return to a World War 2 setting had paid off and enjoyed the game's single player mode, which they called "a substantial, six-plus-hour trek where intense close-quarters combat complements spectacular showcase events." They felt the story was enhanced by strong characterisation and emotive moments and also felt a return to WW2 boosted the game's multiplayer mode. All told, GameSpot felt that Cod: WW2 delivered a solid playing experience, with the only minor drawbacks a lack of War maps and a "Cluttered Headquarters UI."
IGN: "A great but flawed return to Call of Duty's origins."
IGN scored CoD: WW2 8 out of 10 and called it a "solid Call of Duty game." They noted that it provides a surprisingly faced-paced take on the World War 2 setting but felt the campaign was "good" and echoed GameSpot's observations on the strong storytelling and characterisation of this mode. IGN's reviewer found CoD: WW2's multiplayer "satisfying" and particularly enjoyed the new mode War, in which one team plays defence while the other attacks an objective. They also enjoyed the game's "Nazi Zombies" mode and, with only minor gripes, felt CoD: WW2 was "a near-miss for a spot in the lineup of top Call of Duty games."
Polygon: "Call of Duty returns to its roots with mixed results."
Polygon offered a mixed response to CoD: WW2 and scored it 7 out of 10. Unlike previous reviewers, they felt that the game's desire to "desire to tell a realistic, compassionate story" was at odds with the all-action approach of its gunplay. They found the characters of the game considerably less compelling than IGN and GameSpot, noting that they tread familiar ground to TV shows like Band of Brothers and that only one character truly stood out. Polygon also felt many of the missions had too many echoes of the older games, with all but one standout Paris tank mission feeling like "flashbacks to missions I played a decade ago."
The Guardian: "Activision's blockbuster shooter goes back to its roots, and offers a solid if unsurprising experience, but the three elements within feel like wildly different games."
The Guardian offered a similarly mixed review, scoring CoD: WW2 three stars out of five. Like Polygon they observed a disconnect between the game's ambition to echo gritty war films like Saving Private Ryan and the almost comically over-the-top violence of its multiplayer and Nazi Zombie modes. They were, however, impressed with CoD: WW2's shooting mechanics, calling it "a precision game" and noting that its atmosphere was "accentuated by incredible sound design." The game's multiplayer was, for the Guardian, fun, if hampered by "messy menus." They felt that, overall, Activision had delivered a game that would please fans of the series.
Conclusion
The critical consensus on CoD: WW2 is that this is a solid entry in the Call of Duty series. The return to the game's origins pays off for the most part, particularly in a story mode that can be engaging and emotive, but some may find a disconnect between the serious tone of the story and the chaotic violence of the game's multiplayer modes. Multiplayer remains as fun and varied as ever, which should please fans of CoD, but those who've tired of the game's formula seem unlikely to find enough fresh material to return to the series.
Call of Duty: World War 2