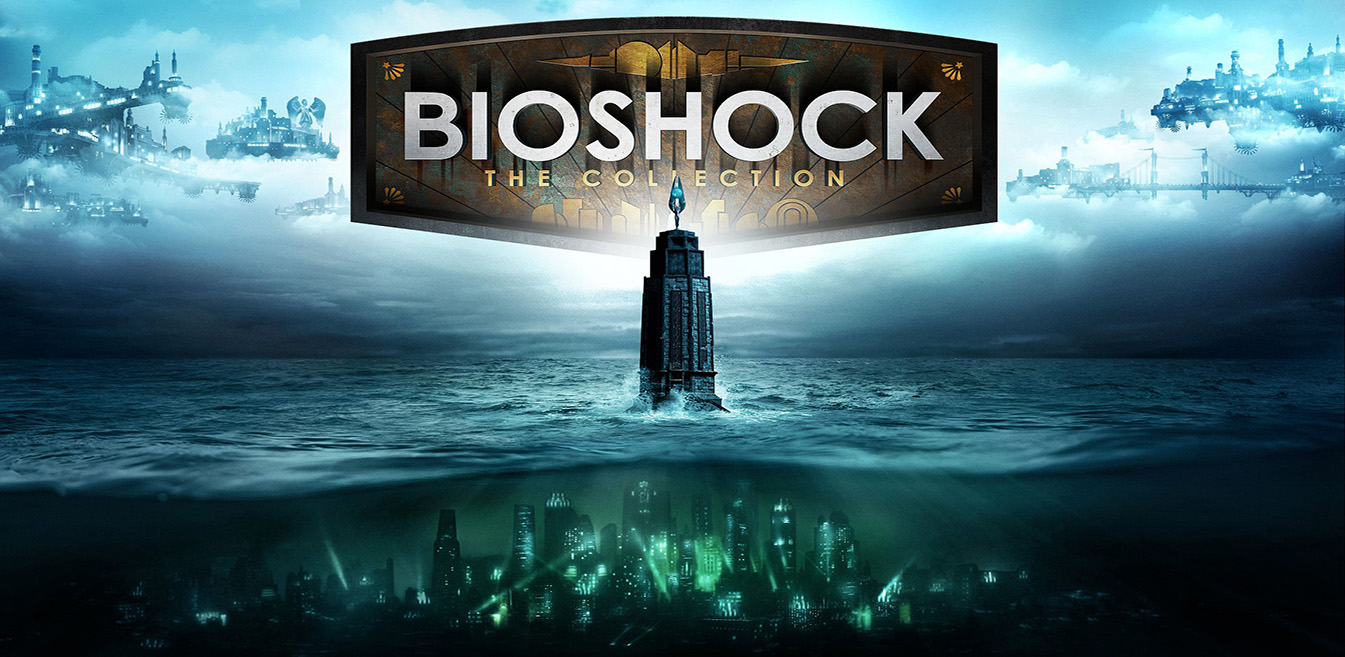 2K Games' highly acclaimed BioShock franchise, one of the most popular series of the PS3/Xbox 360 generation, has recently been remastered for the PlayStation 4, Xbox One and PC. Released on 13 September 2016, BioShock: The Collection is an updated anthology of the three games in the series. These are BioShock, BioShock 2 and BioShock: Infinite.
| Reviewer | Score |
| --- | --- |
| Metacritic (aggregator) | 83/100 |
| Amazon (customer reviews) | 4.6/5 |
| Gamespot | 9/10 |
| IGN | 8.2/10 |
| Vidiogamer | 8/10 |
| Trusted Reviews | 8/10 |
| Aggregate Score | 8.5/10 |
BioShock: The Collection has been received with high praise from both gamers and the media. It earned scores of 83 and 8.9 – critics and users, respectively – on PS4, 87 and 9.2 on Xbox One and only 6.7 from users on PC. Although these scores certainly indicate that The Collection is a solid purchase, these scores have declined from the original releases – Bioshock and Bioshock: Infinite both scored 94 while the second hit 88.
IGN described The Collection as 'three amazing games in one okay package'. Their review spoke very highly of the series itself, praising the atmosphere, style and story of the BioShock franchise. It said that the memorably enjoyable experiences of all the original games have been successfully replicated in the new bundle, although the 'visual polish' was found to be somewhat lacking compared to other recent games.
"If you intend to play one of these fascinating and fun adventures for the first time or the tenth, the BioShock Collection is the best way to go about it," the review concluded.
IGN: "BioShock: The Collection is a great introduction for newcomers, but returning vets will find little new here."
Gamesradar – basing their review on their hands-on time with the box set at Gamescom 2016 – previously rated all three BioShock games with perfect 5/5 scores. Their review of The Collection said that 'the games are essentially the same', with the expected graphical enhancements and included DLC. They described The Collection as essential for those who haven't played the games before, yet less desirable for those familiar with the series.
Videogamer's review followed suit, mentioning that the remastered collection is an excellent retrospective of a fantastic series. The reviewer particularly enjoyed reliving past memories from the BioShock games. They summarised the collection as an excellent package for newcomers to the series, yet perhaps too familiar for all existing fans.
Videogamer: "If you have never played any Bioshock, this is a good time to play a bunch of games that are very well made."
Based on the reviews, BioShock: The Collection clearly stands level with other remasters of games of a similar calibre in that it represents a great chance for people who missed the series the first time around, yet only has comparatively little to offer for gamers who have already played through the games thoroughly.