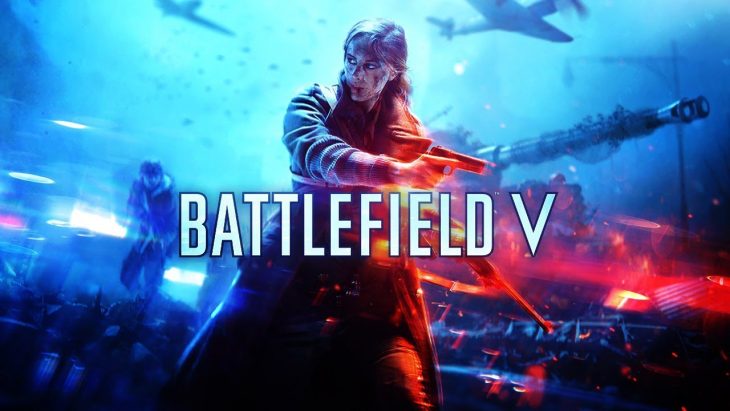 | Reviewer | Score |
| --- | --- |
| Metacritic (aggregator) | 75/100 |
| Amazon (customer reviews) | 3/5.0 |
| Gamespot | 8/10 |
| IGN | 7.5/10 |
| Eurogamer | 3/5 |
| The Guardian | 4/5 |
| PC Gamer | 79/100 |
| Aggregate Score | 7.3/10 |
Battlefield 5 released today for retail consumers, but those who signed up to Origin Access have been able to play it since the 9th of November. This latest entry in the Battlefield franchise moves forward from last year's, exploring the battlefields of World War 2. This makes the game stand out from this year's Call of Duty: Black Ops 4, which takes the shooter setting into the future once more. Critics have been posting their reviews over the last week or so and fans have been expressing their opinions also. Let's have a look at what kind of reception this game has received.
Metacritic: 75 out of 100
On Metacritic the score varies from version to version of the game. On PlayStation 4 Battlefield 5 currently sits at a score of 75, on Xbox One it's at 79, and on PC it has its highest score of 81. On PC the game has a total of 40 critic reviews, with 35 Positive and 5 Mixed. On Xbox One the game has 31 critic reviews, with 26 of them Positive and 5 Mixed. Finally on PlayStation 4 the game has 12 critic reviews, 8 of which were Positive and 4 of which were Mixed. So far no version of the game has received a negative review.
Gamespot: "Beauty in the wake of utter destruction."
Amazon: 3 out of 5
The PlayStation 4 version of Battlefield 5 has the most reviews, 44 in total, with an average score of 3 out of 5 stars. Fans rave in the reviews section about their love for the game, saying that it's the best Battlefield game yet, even though they technically class it as unfinished without the upcoming battle royale mode. The complaints from consumers seem to revolve around the game's authenticity, something that many players take issue with given that this is a shooter based in history. Another complaint from consumers concerns the menu system, which is said to be too complicated for its own good, and far more confusing than in previous games.
Gamespot: 8 out of 10
Gamespot give Battlefield 5 praise for not only the content that's available in the game now, but the free content the developers are planning to deliver between now and March 2019, most notably a battle royale mode known only as Firestorm. They say that, much like previous Battlefield entries, this game has both stunning visuals and sound design, combined with impactful gunplay that provides the user with a seamless experience. The multiplayer has also been fine tuned since the previous entry, with modes such as Frontlines and Breakthrough that bring out the best experience. So far they say Battlefield 5 is an impressive and solid experience, which future content can only enhance.
IGN: "Someday this may become the greatest Battlefield ever if the variety of bugs and technical issues are solved."
IGN: 7.5 out of 10
IGN refer to Battlefield 5 as a recruit deployed without adequate preparation. They say that the game has launched with a number of bugs and placeholder menus that make it difficult to get to grips with. However, they also praise the shift in gunplay and other core mechanics, including the way teams are built in multiplayer. While the multiplayer experience is great, they say that the single player aspect isn't strong enough to draw you away, which may be disappointing for those who enjoyed the single player experience in Battlefield 1.
Eurogamer: 3 out of 5
Eurogamer say that Battlefield 5 is more of the same from the series, which is fine for fans who enjoy the games. Multiplayer progress feels meaningless however, although it is helped by the addition of MMO systems such as daily missions or bounties. They say that the game has a long way to go before it's perfect, but what's there is already providing new player experiences. Thanks to a bug that led to the reviewer experiencing an extremely long match in Frontlines, they say players band together to camp under a bridge until the serve figured out what had gone wrong. Eurogamer point out that moments like these are what makes multiplayer interesting, and to have them so early on is a real blessing for Battlefield 5.
EuroGamer: "DICE's most entertaining shooter in years is also its most compromised."
PC Gamer: 79 out of 100
PC Gamer build on the same points that Eurogamer did, particularly the focus on unexpected experiences. They say that while this makes Battlefield 5 less incredible but more interesting right now, it's going to change totally soon. Developer DICE is already working on implementing player feedback with fixes coming each week for exploits or issues they've found. The level of upcoming content also makes it hard for PC Gamer to judge the game as it is in this state. With so much content on the way, including a new tank-focussed single player mission that releases in December, Battlefield 5 will truly have something for everyone eventually.
The Guardian: 4 out of 5
The Guardian praise Battlefield 5 for what is there currently, while also pointing out that the game feels unfinished at the moment. They say that when everything comes together a grand-scale battle can feel incredible, with allies jumping in to restock you ammo beside you while pilots battle it out for control of the skies. The physics engine in particular is one point that The Guardian say is truly mind blowing whilst playing any multiplayer match. For the reviewer at The Guardian the contrast between Battlefield 5 and the other big shooter of 2018, Call of Duty: Black Ops 4, is what makes it stand out. While Black Ops 4 is focussed on close corridors and intense moments of gunplay over short distances, Battlefield 5 focusses far more on the slog of war, the constant push and pull of battles as they make their way across the battlefield.
The Guardian: "This technical tour de force throws you into realistic second world war battles – shame it felt only 70-80% finished at launch."
Overall critics seem to be happy with Battlefield 5, though they're keen to point out that future DLC is one of the reasons they're looking forward to continuing with their time in the game. It seems as though Battlefield 5 is both the same and very different to previous entries, with a larger focus on pleasing players with fixes and providing a wealth of content over time.