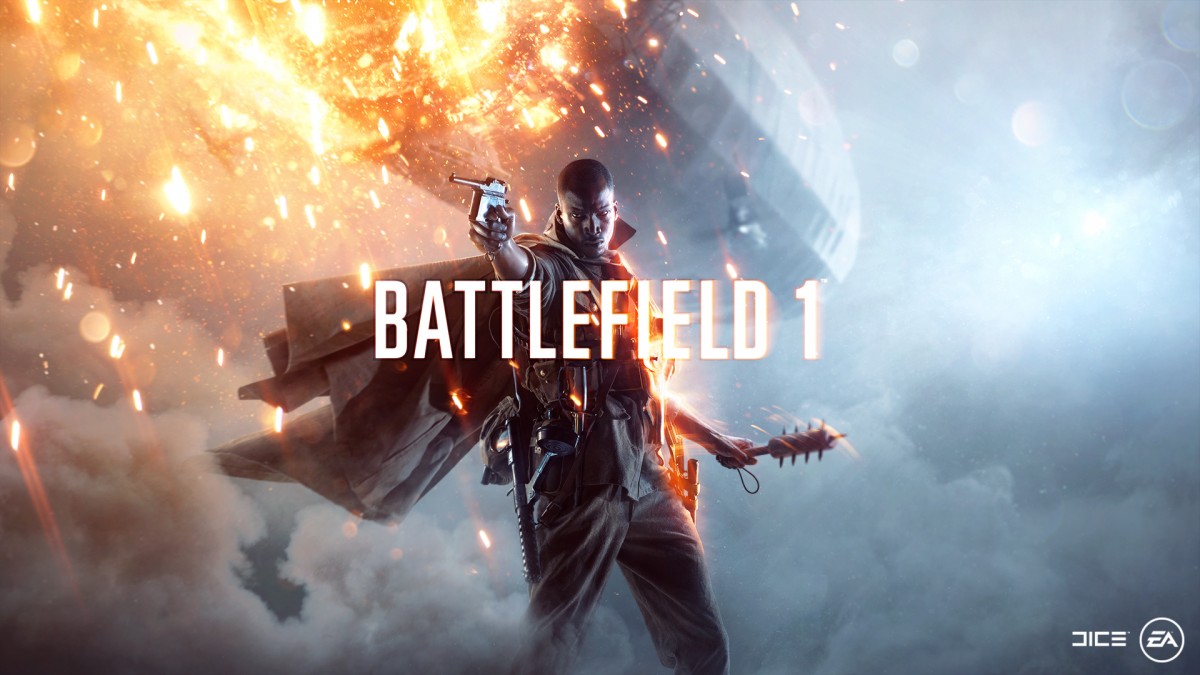 | Reviewer | Score |
| --- | --- |
| Metacritic | 88/100 |
| Amazon (customer reviews) | 4.4/5 |
| IGN | 9/10 |
| Gamespot | 9/10 |
| Trusted Reviews | 9/10 |
| Polygon | 9/10 |
| PC Gamer | 89/100 |
| Aggregate Score | 8.9/10 |
Battlefield 1, EA's latest instalment in the popular first person shooter franchise, hit the shelves in mid-October promising dynamic weather systems, multiple tactical options and online multiplayer battles for up to 64 players. Available on PlayStation 4, Xbox One and PC, the game is set in World War 1 and arms players with weapons of that era such as flamethrowers, bolt-action rifles and mustard gas.
Metacritic. Review aggregator Metacritic currently list Battlefield 1 (PS4) with a Metascore of 88 out of 100. This indicates "generally favourable views" and, at the time of writing, is based on 23 individual reviews. Tellingly, Metacritic class all 23 compiled reviews of Battlefield 1 as "positive," with none of the reviews falling into the less stellar categories "neutral" or "negative."
IGN: "A decent series of adventures with a handful of memorable highlights."
IGN were highly impressed with Battlefield 1 and awarded it a score of 9 out of 10. They seemed a little surprised by the quality of Battlefield 1's single player campaign, noting that, although it was on the short side, the story juggled "charm and tragedy in equal measure" to "humanize the war and the people that fought it." It was in multiplayer, however, that the game truly excelled for IGN. They described Battlefield 1's multiplayer as "exhilarating" and noted that the "old-school arsenal" of World War 1 weapons added a distinctive feel and flavor to the traditionally chaotic and enjoyable world of Battlefield multiplayer.
Gamespot also scored Battlefield 9 out of 10 and echoed IGN's praise for the humanising effect of the "well crafted, albeit fictional, narrative vignettes" of the game's single player experience. Gamespot found Battlefield 1's single player story more "focused" than previous iterations in the series and were equally impressed by the multiplayer experience. The new "Operations" mode in multiplayer drew particular praise, producing engrossing battles between two sides that could last for up to an hour with multiple twists and environmental changes. IGN's only real criticism of the game was the "unintuitive user interface" in multiplayer mode that made navigation more complex than it needed to be.
Battlefield 1 succeeds far beyond expectations
The Telegraph awarded Battlefield 1 a score of 4 stars out of 5 and again expressed surprise about the quality of the single player experience. "Usually I would not recommend a Battlefield game on the strength of its single-player," the reviewer wrote, "but Battlefield 1's War Stories have toppled this tradition." The Telegraph found the multiplayer action "chaotic" but full of possibilities to help your side triumph in the battle. They did, however, criticise a regeneration system in which players simply appear in a vehicle after death, which they called "arcadey" and found jarring in such a realistic game.
Polygon awarded Battlefield 1 a score of 9 out of 10. They praised the game for adopting a different approach to other multiplayer shooters by encouraging sneaking and tactical thinking rather than constant gunfire. They felt the game adopted the right tone while addressing the horrors of World War 1 and praised the single player story for incorporating multiplayer elements – helping players "train" for the rigours of multiplayer action. Polygon felt that Operations mode "had legs" and, overall, were highly impressed with the game and its "risk-taking reinvention" of a series.
Overall, critics agree that Battlefield 1 is a strong entry in a popular series with perhaps one of the best single player experiences of a Battlefield game series. The game's World War 1 setting adds a fresh touch to the combat experience and historical texture to the game. Battlefield 1, critics suggest, is one of the finest first person shooters of the year.