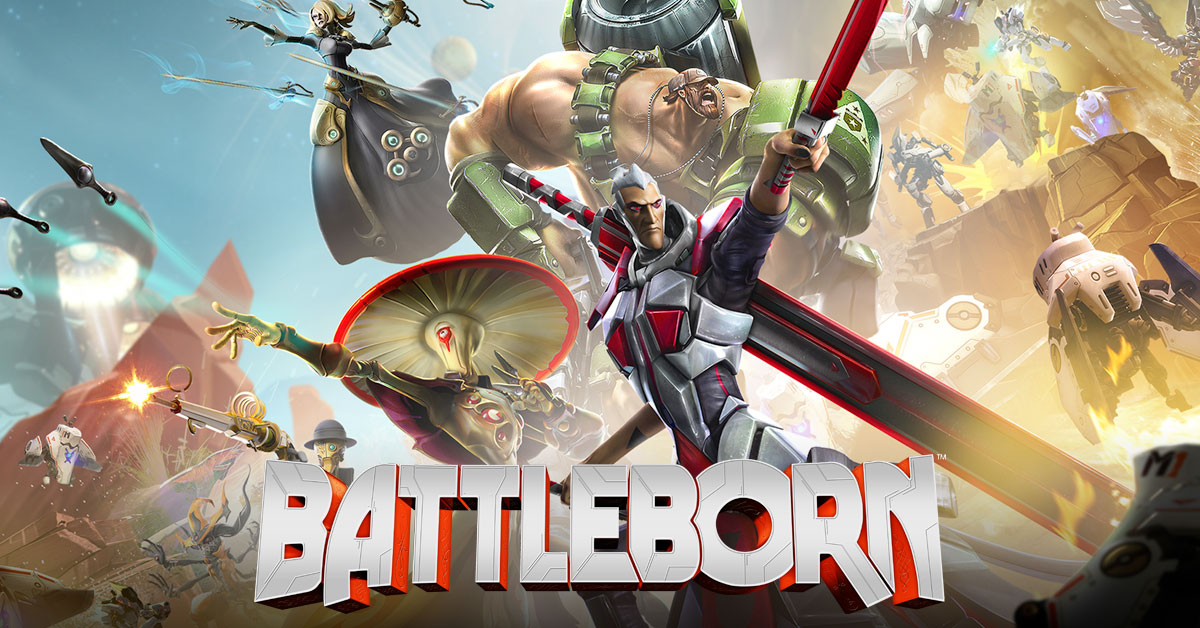 Overall reception: Mixed – mostly fun gameplay, yet somewhat unfulfilling and confused
| Reviewer | Score |
| --- | --- |
| Metacritic (aggregator) | 78/100 |
| Amazon (customer reviews) | 3.5/5 |
| Gamespot | 7/10 |
| IGN | 7.1/10 |
| Trusted Reviews | 7/10 |
| Destructoid | 6/10 |
| Hardcore Gamer | 4.5/5 |
| Aggregate Score | 7.3/10 |
Battleborn developed by Gearbox Software, released on PS4, Xbox One and PC, is a new IP that combines FPS gameplay with multiplayer online battle arena elements. With Metacritic scores counting at 78 and 7.9 from critics and players respectively, Battleborn has been reviewed as a decent title with certain persistent issues.
IGN's review mentioned both positives and negatives in Battleborn. Described as one of the most 'chaotic' shooters the reviewer ever played, Battleborn both frustrated and amazed IGN. A 'threadbare' and 'forgettable' single player campaign was improved somewhat by a 'sometimes successful' multiplayer game, although this 'missed out on sorely needed online staples'.
IGN certainly felt that Battleborn is mostly worthwhile for its multiplayer, as they called the campaign 'familiar and soulless', balanced out by the three 'imaginative PVP modes'. The varied and fun characters were also commended, although uninteresting and slow campaign and multiplayer levels let the game down somewhat.
GameSpot also found it to be a mixed bag. "For a game with so many strong personalities, Battleborn somehow lacks a cohesive identity," GameSpot said. Because of the large amount of varied ideas in the game, they found that the game ended up as a 'scattered grab-bag'.
Battleborn's 'frantic and tense' combat was let down by 'samey and superficial' mechanics, although the cartoony atmosphere of the game was found to be enjoyable. GameSpot summarised by saying that Battleborn is 'fun but messy', and that it can be 'maddeningly tricky'.
Destructoid's review was also somewhat middling. The single player campaign was found to be a 'slog' with linear levels and dull objectives. However, the multiplayer modes were found to be a lot more enjoyable, with 'solid gameplay' mechanics. Destructoid's reviewer wasn't sure quite how committed Battleborn is to the MOBA genre, although they certainly felt that there was solid fun to be had in some modes.
While most reviewers found Battleborn to be an interesting and ambitious title, the enjoyable gameplay and characters were let down by rough edges and lack of overall clarity.