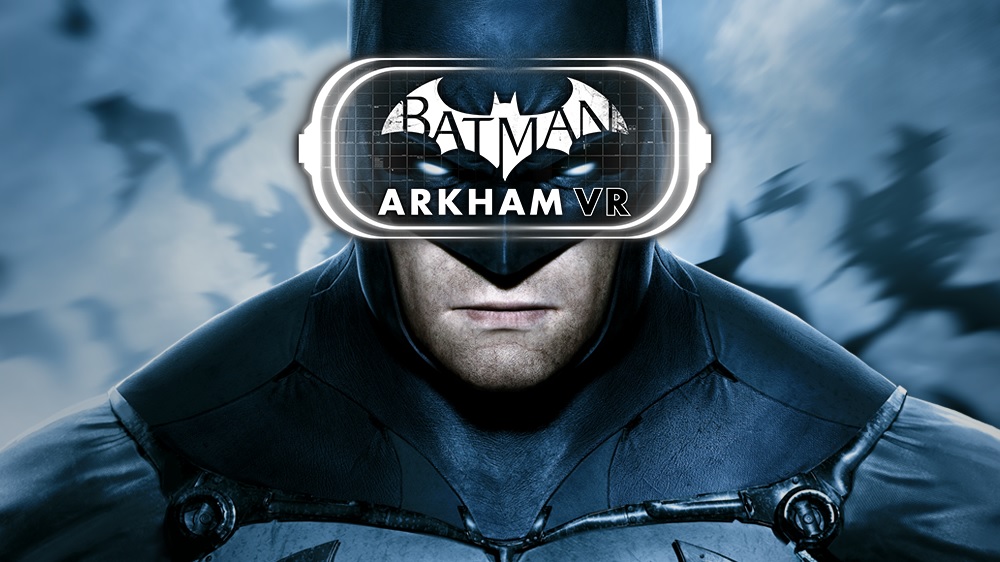 | Reviewer | Score |
| --- | --- |
| Metacritic (aggregator) | 74/100 |
| Amazon (customer reviews) | 4.5/5 |
| Digital Spy | 4.5/5 |
| IGN | 7.2/10 |
| Trusted Reviews | 8/10 |
| Gamespot | 7/10 |
| Gamesradar | 4/5 |
| Aggregate Score | 7.9/10 |
Rocksteady's Arkham series of Batman adventures have drawn critical acclaim for bringing the Batman experience to gamers. Whether swinging above dark and seedy Gotham sandboxes, dropping from the heights to pulverise thugs, or engaging with Batman's long line of iconic enemies, playing as the Dark Knight has never been so fun. The launch of PlayStation VR encouraged Rocksteady to revisit a series many felt was coming to an end.
The use of VR technology should provide gamers with an even more direct Batman experience, with the world of Gotham monopolising their visual sphere, but does Batman: Arkham VR deliver on its promise? Let's take a look at what critics have been saying about the game.
Metacritic: Review aggregator Metacritic list Batman: Arkham VR with a metascore of 74 out of 100. At the time of writing this is based on 36 critic reviews and indicates "mixed or average reviews" for the game overall. 22 out of the 36 reviews were rated "positive" by Metacritic, with the remaining 14 considered "mixed." The fact that none of the 36 reviews were considered negative by Metacritic suggests that, at the very least, Arkham VR has something to offer gamers.
Digital Spy: "The best thing you'll play on PS VR at launch"
Digital Spy were the Metacritic reviewer most impressed with the game, awarding it 4.5 out of 5 stars and calling it "the best thing you'll play on PlayStation VR at launch." Despite this, they noted several issues with the game, including the complicated set up process you have to undergo each time you play to make sure that PSVR is correctly calibrated. They also felt the game was on the short side and left players wanting more but, on the plus side, this indicated how engrossing it was. Praising the use of Detective Mode and Move controllers in the game, Digital Spy felt like Arkham VR provided a stellar, if short, Batman experience.
GamesRadar also enjoyed Arkham VR, awarding it 4 out of 5 stars. Like Digital Spy they were impressed with the use of the Move Controllers and promised that the game will make you "feel like the Dark Knight." GamesRadar's review emphasises the different dimension VR brings to the series, from kitting yourself out in the Bat Cave and looking around as if you were actually there to the very real sense of horror added to corpses by viewing them "first hand." They did note, however, that the main game takes only an hour to complete and, like Digital Spy, wanted more.
IGN: "Batman: Arkham VR puts you in Rocksteady's universe and enhances detective work, but Batman's physical side is lacking."
IGN awarded Arkham VR a score of 7.2 out of 10 and also used Move Controllers to interact with the game. They felt the controllers worked well and joined GamesRadar and Digital Spy in praising the game's murder mystery story and the immediacy of the VR experience. They were, however, dissatisfied with certain limitations of the VR experience such as the lack of movement and action sequences. "The world and characters around you are largely rigid and unresponsive to your actions," IGN note, "which leaves a lot on the table for a game about a character known as much for his brawn as he is for his brains."
Gamespot awarded Arkham VR a score of 7 out of 10 and were profoundly affected by the emotional experience of VR: the sense of inhabiting Batman and becoming a hero. They praised Rocksteady for depicting the world and its characters in enough detail to make such immersion possible, but noted that "at the same time, it's impossible to ignore how shallow my interactions with the world were." Gamespot, like IGN, were frustrated by the limitations of VR gameplay. In technical terms, they noted, Arkham VR was "barely a game," yet the new experience VR offers afforded the reviewer an emotional experience they'd never had in a game before and made a lasting impression.
Gamespot: "I was totally enveloped in the world, and in those moments the shallow mechanics didn't matter."
Overall, the consensus on Batman: Arkham VR is fairly strong. The game offers players new levels of immersion in the world of Gotham and offers a tantalising glimpse of the potential of VR, but leaves the player wanting more. It is an extremely short game and limitations in player movement, particularly the inability to engage in combat as Batman, can frustrate.