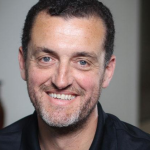 Julian Paul Raines passed away on March 4, 2018.
Julian Paul Raines was the Chief Executive Officer (CEO) of GameStop Corporation. He was appointed to this role in 2010, after having served as Chief Operating Officer (COO) for two years. He stepped down from the CEO position in November 2017 because of illness.
Prior to joining GameStop, Paul Raines has worked at The Home Depot for eight years, at different roles.
Paul Raines was a member of the Board of Directors for GameStop Corporation and Advance Auto Parts, and as a Georgia Tech Foundation Trustee.
---
Profiles and Links:
---
Related News
Read all related news...