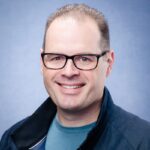 Damon Baker is the VP of Partnerships and Portfolio at Kepler Interactive. He was appointed to this position in October 2021. Prior to that, Damon Baker has been with Nintendo for over twelve years, as Head of Partner Management, Head of 3rd Party Marketing & Communications, and Global Manager, Brand Licensing.
Damon Baker has a BS of Arts from Deakin University.
---
Profiles and Links:
---
Related News
Read all related news...